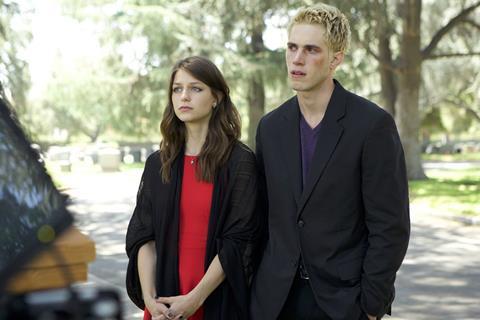 LA-based Premiere Entertainment Group is in Berlin preparing to launch sales on the crime thriller Juvenile starring Blake Jenner and Melissa Benoist.
Jenner plays an angry young man whose best friend dies in a robbery. When he tries to put his old life behind him and start afresh with his girlfriend, the youngster's past catches up with him.
Gravitas Ventures plans to release Juvenile in the US in limited release later this year. Jenner wrote and produces with director Bradley Buecker, whose credits include Glee and American Horror Story, as well as Mike Jenner and Robert J. Ulrich of Stay Relevant Productions, and Cooper Ulrich.
"We are excited to be teaming up with Premiere Entertainment and are confident in their ability to secure the best international distribution deals for our film," Ulrich said.
"This has been Blake's passion project for years and we are just as passionate about introducing Juvenile to our foreign buyers," Carlos Rincon, Premiere's vice-president of development and acquisitions, said. "The film is a gritty and realistic portrayal of street crime life, and how individual choices can set one straight or lead to their demise."
Premiere president and CEO Elias Axume and Rincon negotiated the deal with Mike Jenner, Ulrich, and Kevin Iwashina of Endeavor Content.