EXCLUSIVE: Paul Becker directs the story of a homeless dancer and his brother.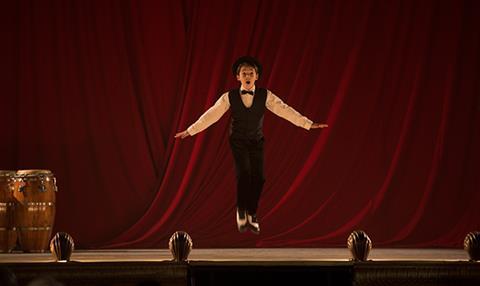 Premiere Entertainment Group (PEG) has acquired international sales rights to the family holiday film Breaking Brooklyn.
Louis Gossett Jr and newcomer Colin Critchley, Nathan Kress and Madeleine Mantock star in the story about a homeless young dancer and his brother who are taken in by an old Broadway showman when their father is arrested.
When one of the young men learns that their new guardian could lose his theatre, they enter a dance contest to save it.
Paul Becker directs and Elie Samaha, Donald Kushner and Missy Valdez are the producers.
PEG CEO Elias Axume launches sales in Berlin at the European Film Market (EFM) this week and brokered the rights acquisition with Samaha.
The sales slate includes psychological thriller You Were Never Here starring Mireille Enos and Sam Shepard; crime drama The Preppie Connection; and family drama We Don't Belong Here with Catherine Keener, Anton Yelchin, Kaitlyn Dever, Maya Rudolph, Cary Elwes and Riley Keough.