EXCLUSIVE: Sci-fi directed by Fulvio Sestito will be sold to international buyers at Cannes.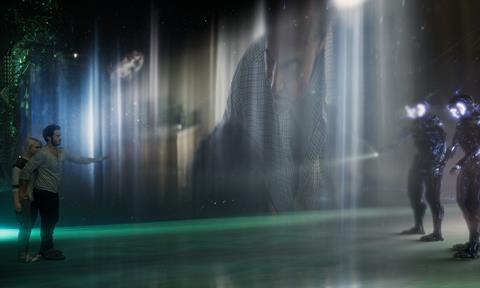 Premiere Entertainment Group has added the sci-fi thriller Encounter starring Peter Stormare to its slate and will commence talks with worldwide buyers on the Croisette.
The film screens tomorrow [May 18] and centres on a documentary filmmaker who travels to a UFO convention in New Mexico where he meets a local artist with a dark secret.
As they follow a trail of clues they discover disturbing sightings and question all they believe when they become immersed in the enigmatic culture of the pueblo Indians.
Ryan Carnes, Jordan Hinson, Dee Wallace, and Martin Sensmeier star alongside Stormare.
Effects artist Fulvio Sestito wrote the screenplay and makes his feature directorial debut.
Rebecca Berrih and Martine Melloul of Elysian Fields Entertainment produced with Evan Cholfin.
Encounter will screen in 4K and joins a Premiere slate that includes the Scott Adkins thriller Incoming; thriller You Were Never Here starring Mireille Enos and Sam Shepard; drama Run The Tide starring Taylor Lautner; and family title Breaking Brooklyn with Louis Gossett Jr and Nathan Kress.
"We are proud to be introducing Encounter to the foreign buyers in Cannes," Premiere Entertainment vice-president of development and acquisitions Carlos Rincon said.
"The film features terrific VFX and promises to keep everyone on the edge of their seat."
Premiere president and CEO Elias Axume and Rincon negotiated the deal with producers Berrih and Melloul.