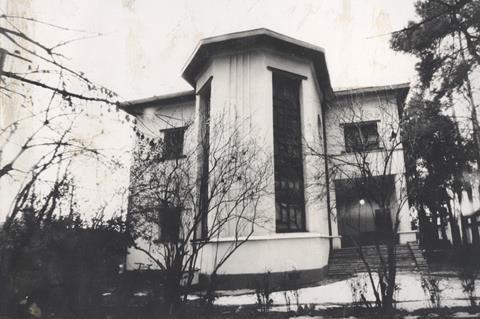 Iranian producer Elaheh Nobakht of Eli Image has given her reaction to the decision by the Iranian authorities to prevent directors Farnaz and Mohammadreza Jurabchian from attending the IDFA world premiere of their film Silent House.
Speaking to Screen, Nobakht said it was now "becoming increasingly hard for independent filmmakers in Iran to carry on working" on their projects.
The documentary, which Nobakht produced, is screening in IDFA's international competition and is in the running for IDFA Award for Best First Feature. It tells the story of three generations of an Iranian family, using a rich personal archive of home movie footage while also chronicling Iran's complex recent political history.
"Until the very last moments, the directors tried to depart for Amsterdam but we were told by the authorities that they would not be allowed to travel," the producer said.
"We tried a lot to bring them here. In spite of all of our efforts until the last moment, unfortunately they couldn't leave Iran."
The filmmaking siblings had already secured their visas, and had a lawyer working on their behalf. One of them, Farnaz, also has a Canadian passport but not even this helped.
As yet, no explanation has been given for keeping the Jurabchians at home. Nobakht herself was eventually allowed to travel. The directors have been participating in Q&As for their Amsterdam screenings via zoom.
Nobakht brought together support from international partners including NFB from Canada, Babel Doc from France, Al Jazeera and Filipino outfit Cinema Is Incomplete. The documentary was financed abroad and doesn't have any Iranian funding.
Nobakht and her team have applied to the Iranian authorities for permission to show the film in Iran. It is not yet clear whether this will be given.
"Now we are in the most terrible time of sanctions, economic problems, everything. Of course, cinema right now, unfortunately, it is not the priority of our government," Nobakht said.
As a producer, Nobakht is dependent on her international connections to get her films financed. She is close to completing a new feature documentary, Dreams Gate, about the lost identity of Kurdish women's fighters. The project, which has been shooting for four years, marks the directorial debut of Negin Ahmadi. Norwegian outfit Spaett is a coproducer. It will be ready for festivals in early 2023.