It's not often that an African chief helps with an international film production. Yet one Zambian leader gave a helping hand behind the scenes of Rungano Nyoni's I Am Not A Witch. The UK-Zambia-France-Germany co-production premiered in Cannes Directors' Fortnight on May 25.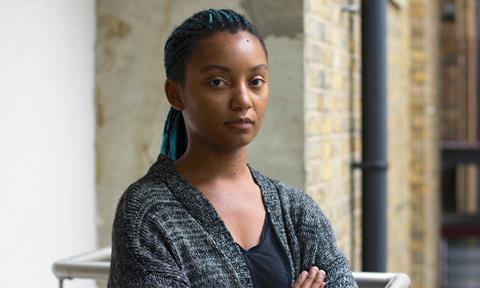 Nyoni, who was born in Zambia but grew up in Wales, returned to Zambia to shoot her debut feature, a satire about a nine-year-old girl's exile in a travelling witch camp. The filmmaker found her young leading actress Maggie Mulubwa after location scout Tobias Tembo and location manager Gabriel Gauchet had randomly taken a few pictures of her playing on a beach in northern Zambia during an early recce.
Nyoni and her casting team had formally auditioned 900 children in Zambian capital Lusaka but, Nyoni says, "I wasn't that convinced by any of them."
So the team set out to find this mysterious girl in the pictures — not an easy task. They contacted Senior Chief Mwewa of the Ng'umbo people of Samfya District, Luapula province, and sent a picture to him via WhatsApp.
"He sent out his people and asked them to scour an area of 50,000 sq km to find this little girl," Nyoni recalls. "They eventually tracked her down and she was brought to the chief, who sent her to Lusaka. I auditioned her with three other kids and I couldn't keep my eyes off her. She was incredible."
Nyoni, who has previously directed four award-winning shorts, developed the story at the Cinéfondation Residence in 2013, which she enjoyed because it was nurturing yet hands-off.
"People associate Cannes with glamour and the festival itself, but what they don't see is the amount of dedication they have to fostering new talent throughout the year," she says. "It opened up so many doors and allowed me to find my story."
That story is unlike anything seen before in African cinema or, indeed, in UK or European cinema. "Setting the story in the witch camp seemed to fit all the themes I wanted to tackle," Nyoni says. "I wanted to make this story absurdist because the subject matter is absurd. I researched witch camps and witch accusations and I found the whole thing comical and ridiculous in its blatant misogyny."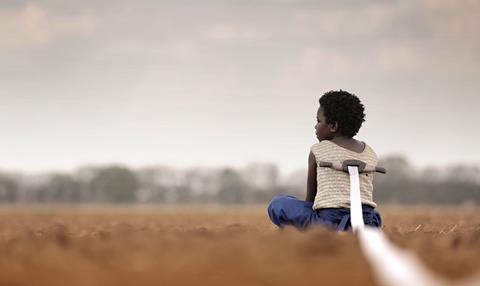 Audacious approach
Emily Morgan, a 2016 Screen Star of Tomorrow, produced the film with France's Juliette Grandmont.
Now head of production at Soda Pictures, Morgan met Nyoni working on a National Film & Television School short back in 2011. She describes the I Am Not A Witch script as "the best thing I've come across in a long time. There was such originality. She writes in such a convincing way, quite audaciously and bold and strong. The way she blends humour with important messages, that runs through her work and the way she approaches everything".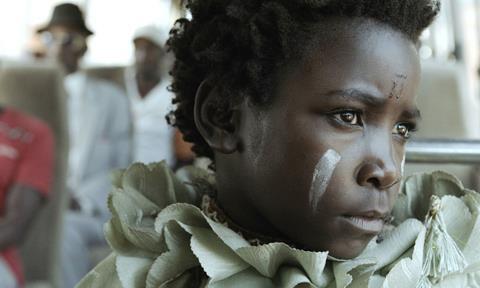 Ffilm Cymru Wales was one of the first supporters of the feature, which was also backed by the BFI Film Fund, Film4, the CNC's Cinémas du Monde, the Berlinale's World Cinema Fund, Rotterdam's Hubert Bals Fund and Locarno's Vision Sud Est Development Fund. Kinology handles international sales, Curzon Artificial Eye has UK rights.
Whatever challenges Zambia's lack of infrastructure posed were made up for in the authenticity of shooting there, and the passion of the locals to enable Nyoni's vision. "Everybody was so wonderfully helpful," says Morgan. "There was a real enthusiasm for the project from the government and crew members."
Nyoni adds: "Lack of experience never scares me if there is willingness to learn. Our casting director, for example, had no experience in casting — she was a hotel manager. It took me half a day to explain her role and she took to it very quickly."
Mulubwa joined a cast largely composed of other inexperienced actors. "My approach to actors — especially non-professional ones — is to give them freedom to make their own choices," explains Nyoni, who once studied acting at London's Central St Martins. "Improvisation is great but it can be shapeless and unfocused. I work a lot with the actors to refine those choices for the scene and character, and make everything more deliberate."