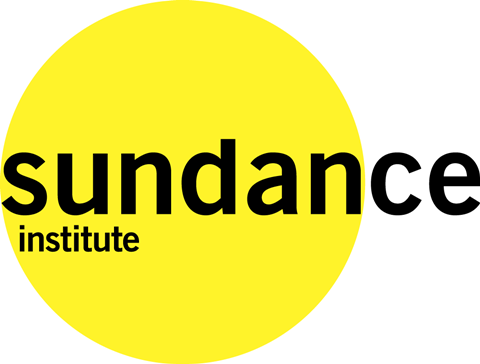 Projects from Rithy Panh and Laura Poitras are among a diverse roster of 18 Sundance Institute Documentary Fund grantees announced on Tuesday (June 8).
There is a strong focus on BIPOC (black, Indigenous and people of color) and women directors as the Institute announced a total of $590,000 in unrestricted grant support for projects from 20 countries and territories across Africa, Asia, Europe, North America, and South America.
All of the US projects are directed by at least one BIPOC filmmaker. Some 72% of granted projects are directed by women, and the same proportion are working on their first or second feature.
Poitras (upcoming Cannes selection The Year Of The Everlasting Storm, 2015 best documentary feature Oscar winner for Citizenfour) is among the producers on Untitled (USA/Canada), director Sura Mallouh's film about two friends who uncover a conflict that divides their already embattled community.
Cambodian filmmaker Panh (The Missing Picture, 2020 Berlinale Documentary Award winner Irradiés) features on the producer roster on The Tongue Of Water (France/Cambodia) from director Polen Ly, about an indigenous woman's struggles to rebuild a new life after a hydropower dam's reservoir swallowed her entire village.
The latest grantees, presented by production stage, are:
DEVELOPMENT
The Gardeners (USA), director Crystal Kayiza, and producer Crystal Kayiza; Gross National Happiness (Bhutan/Hungary), directors Arun Bhattarai, Dorottya Zurbó, and producers Noémi Veronika Szakonyi, Bhattarai; The Ship And The Sea (Mozambique/Brazil/Portugal), director Lara Sousa, Everlane Moraes, and producers Matheus Mello, Emerson d'Almeida, Joelma Oliveira Gonzaga, Elsa Sertorio; The Tongue Of Water (France/Cambodia), director Polen Ly, and producers Rithy Panh, Lucas Sénécaut, Thibaut Amri; and Under The Dance Floor (Hungary),director Sára Timár, and producer Krisztina Meggyes.
PRODUCTION
Against The Tide (India), director and producer Sarvnik Kaur, and producer Koval Bhatia; Do You Love Me (working title, Lebanon/Germany), director and producer Lana Daher, and producer Jasper Mielke; Igualada (Colombia), director Juan Mejia, and producer Juan Yepes; and Inverse Surveillance Project (USA), director Assia Boundaoui, and producer Nouha Boundaoui.
PRODUCTION (cont.)
Rising Up At Night (DRC/Belgium), director Nelson Makengo, and producers Rosa Spaliviero, Dada Kahindo Siku; Smoke Sauna Sisterhood (Estonia/France/Iceland), director Anna Hints, and producers Marianne Ostrat, Juliette Cazanave, Pierre Jestaz, Hlín Jóhannesdóttir; The Therapy (Israel), director Zvi Landsman, and producers Ori Szternfeld, Landsman; and Untitled (USA/Canada), director Sura Mallouh, and producers Sura Mallouh, Laura Poitras, Yoni Golijov.
POST-PRODUCTION
Black Mothers (USA), director Débora Souza Silva, and producers Silva, David Felix Sutcliffe; Hazing (USA), director Byron Hurt, and producer Natalie Bullock Brown; Liquor Store Dreams (USA), director and producer So Yun Um, and producer Eddie Kim; Silent Beauty (USA/Mexico), director Jasmin Mara López, and producer Jasmin Mara López; and Untitled Muscogee Nation Documentary (Muscogee Nation/USA), director Rebecca Landsberry-Baker, Joe Peeler, and producers Conrad Beilharz, Garrett Baker, Tyler Graim.
"Supporting equity in storytelling by elevating diverse cohorts is central to our mission," said Hajnal Molnar-Szakacs, Documentary Film Fund director. "Sundance funding can play a vital role in creating a space for freedom of speech, stimulating local documentary production and ensuring that nonfiction narratives from around the world are elevated."
Grants are made possible by The Open Society Foundations, the John D. and Catherine T. MacArthur Foundation, and Luminate.
Recent supported projects include American Factory, Collective, Crip Camp, Sparrow, The Mole Agent, and Time.