Tim Roth among executive producers on Un Certain Regard entry.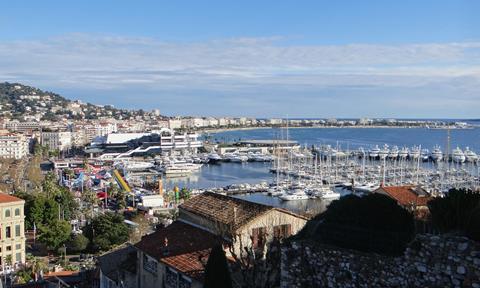 Protagonist Pictures and mk2 films will jointly handle worldwide sales on Michel Franco's Spanish-language drama April's Daughter (Las Hijas de Abril).
The Un Certain Regard selection marks Mexican auteur Franco's fourth film in Cannes and centres on 17-year-old Valeria, who learns she is pregnant by her teenage boyfriend but has not informed her absent mother April.
When her sister Clara goes behind her back and calls their mother, she arrives full of concern, support and tenderness. But once the baby is born, it soon becomes clear why Valeria wanted to keep April as far away as possible.
The film stars Emma Suarez, Ana Valeria Becerril, Joanna Larequi, Enrique Arrizon, and Hernán Mendoza.
Protagonist Pictures and mk2 films will launch sales in Cannes and first partnered in Berlin on Cold War from director Pawel Pawlikowski.
"We think Michel's new film is his best yet," Protagonist CEO Mike Goodridge said. "Anchored by a wonderfully deadpan performance by Emma Suárez, April's Daughter is a film which will surprise, even stun audiences as its story unfolds. We are so happy to be partnering again with our friends at mk2 on this film."
mk2 films managing director Juliette Schrameck said: "We are thrilled to be handling such a special film, certainly one of the most powerful pieces on parent-child relationships seen in a long time, served by Michel Franco's remarkable execution and excellent actresses' performances."
Franco produced through his Lucía Films with Lorenzo Vigas and Moises Zonana, while Tim Roth, Rodolfo Cova, David Zonana, and Gabriel Ripstein served as executive producers.
April's Daughter is the third film in the festival for Protagonist alongside Directors' Fortnight selections The Rider and The Florida Project.
mk2 films' Cannes line-up includes competition entry Radiance and Un Certain Regard selection Until The Birds Return.