The sales outfit has revealed further sales on its Cannes slate.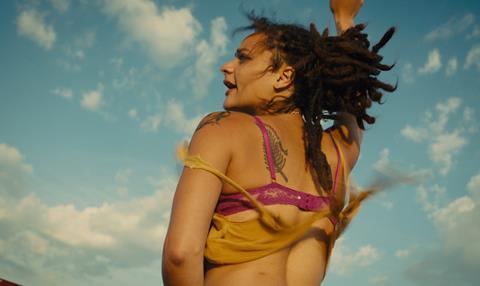 UK-based sales outfit Protagonist Pictures has revealed further sales made on its Cannes slate, including selling out territories for Andrea Arnold's competition title American Honey.
Adding to the multi-territory deal closed at the festival with Focus/Universal, the final territory, Canada, has now sold to Elevation Pictures.
Previously, deals were closes with Diaphana for France, Cineart for Benelux, Sun Distribution for Latin America, Lev/Shani for Israel, Gutek for Poland, Front Row Entertainment for the Middle East, T Cast for Korea, Kurmaca for Turkey, MCF for Former Yugoslavian territories and Iqiyi for China.
Ben Wheatley's Free Fire has also now sold out, going to Splendid Film for German-speaking Europe, Benelux and Switzerland.
Meanwhile eOne has acquired Richard Loncraine's romantic comedy Finding Your Feet, which will star BAFTA-winning actress Imelda Staunton, for UK, Canada and Australia/New Zealand.
Protagonist has also pre-sold Clio Barnard's Dark River, which is set to star Ruth Wilson and goes into production later this month in the UK, to Ad Vitam for France, September Film for Benelux, Strada for Greece, and Front Row Entertainment for the Middle East.
Further deals have been closed for Michael O'Shea's Un Certain Regard title The Transfiguration, which has gone to Soda Pictures for the UK and Canada, Xenix for Switzerland, Bir for Turkey, Front Row Entertainment in the Middle East. A US deal is expected to be announced imminently.
Elsewhere, Oren Moverman's The Dinner, starring Richard Gere, Laura Linney, Rebecca Hall and Steve Coogan, has sold to Icon for Australia and New Zealand. That deal adds to the one closed in Cannes with The Orchard for North American rights.
Protagonist currently has Whit Stillman's Love & Friendship on release in the US, where it has grossed close to $7m, and in the UK, where it has taken more than $1.2m in its first ten days of release.
Protagonist CEO commented: "It's been a fantastic year for us and the Protagonist brand of bold storytelling and visionary directors has never been stronger."