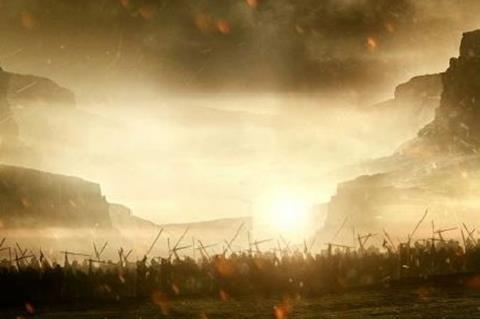 Pure Flix/Quality Flix arrives at the EFM in Berlin with four new titles led by the imminent release Samson.
Vice-president of international sales Ron Gell will kick off talks at the market on Samson, which Pure Flix launches in the US on Friday (February 12) on 1,000 screens.
The film is styled as the story of the world's first superhero and follows the life of the child born with supernatural strength in ancient times who grows up to lead his oppressed tribe against the mighty empire of his day.
Taylor James, Billy Zane, Jackson Rathbone, Rutger Hauer, Lindsay Wagner and Caitlin Leahy star in Samson, which screens in the market on February 16 and 18.
Pure Flix/Quality Flix will also screen the latest instalment in the God's Not Dead franchise, God's Not Dead: A Light in Darkness, featuring a cast of veterans John Corbett, Tatum O'Neal and David A.R. White.
Michael Mason directed the film, which is scheduled to open in the US on March 30 and screens in Berlin on February 18 and 19.
Little Women, a retelling of Louisa May Alcott's classic story about four sisters from childhood to womanhood. The family classic stars Lea Thompson, Ian Bohen, Lucas Grabeel, Bart Johnson and Sarah Davenport.
Rounding out the slate is The Dating Project directed by Jonathan Cipiti. The docu-feature reflects on the Millennial dating culture of today's world and follows five singles. The film is set for limited release in the US on April 17 and will screen on February 20.
"We are eager to be starting this year off with four high-quality features," Gell said. "From the action-packed story of Samson, to the most socially relevant Christian film of our time with the God's Not Dead franchise, the fresh retelling of the beloved family story of Little Women, and the timely docu-feature The Dating Project, the talent involved in these projects is top-rate. We come to Berlin with a line-up of unique features for every type of buyer."