Hillsong: Let Hope Rise and I'm Not Ashamed are both being sold by the company.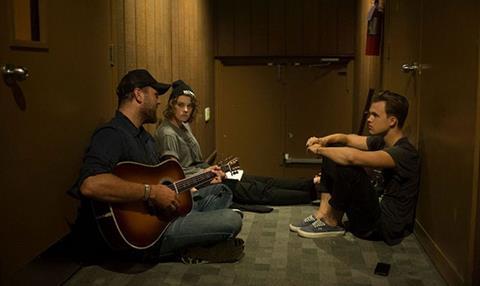 Ron Gel, vice-president of international sales at faith-based distributor Pure Flix / Quality Flix, has arrived at Toronto International Film Festival (Sept 8-18) with two new sales titles.
Hillsong: Let Hope Rise [pictured] will open in the US in 800 theatres on September 16 and screens at TIFF on Monday (Sept 12).
The film charts the rise to fame of Australia-based band Hillsong United, whose songs have become an integral part of worship for more than 50million followers worldwide.
I'm Not Ashamed is set to debut in the US in 500 theatres in October and screens here on Sunday (Sept 11).
It tells the true story of Rachel Joy Scott, the first victim of the Columbine High School massacre, and is told through her own voice collected from her journals and writings.
Masey McLain, Ben Davies, Sadie Robertson and Mark Daugherty star.
"These two films will connect with buyers by celebrating the shared human experience," said Gell. "I'm Not Ashamed is a compelling drama based on a true story told through a young woman's voice, and Hillsong is a concert-documentary based on a band with over 50million followers worldwide.
"For those buyers looking for original and inspiring products, I feel we are bringing a strong slate of work to this year's Toronto Market."
Gell's slate includes Biblical tales Joseph & Mary starring Kevin Sorbo and Lara Jean Chorostecki, and Apostle Peter: The Redemption, starring John Rhys Davies and Stephen Baldwin and set to screen here on Monday.