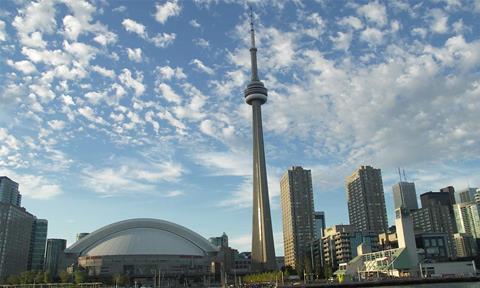 Pure Flix has launched Pinnacle Peak Pictures to champion inspirational stories and kicks off with Little Women.
The modern retelling of Louisa May Alcott's classic story about the lives of four sisters will open theatrically in the US and Canada on more than 600 screens on September 28.
Pure Flix/Quality Flix vice-president of international sales and distribution Ron Gell has kicked off talks with buyers at TIFF and scheduled a special screening for today (September 7).
"We are thrilled to be bringing a classic family film to this year's market," said Gell. "This is a movie that every buyer should add to their list because our fresh reimagining of the classic Little Women tale. The film has an absorbing storyline, wonderful production values, great acting, and an inspirational message that can be enjoyed by the whole family around the world."
The Pure Flix/Quality Flix slate includes Welcome To Mercy, which screens to buyers today (7), Saturday and Monday.
Tommy Bertelsen directed and Cary Granat, who produced The Hive and was executive producer on Scream, produced the film about an American single mother who visits a mysterious religious order when she experiences visions and wounds resembling the stigmata while visiting her ailing father.
Ed Jones, Joel Michaely, Max Pavlov, Igor Pronin, Yulia Zayceva, Serik Kushenov, and Aslbek Mussin also produced. A US deal is expected shortly.
"We are excited to be teaming up with Ron Gell and everyone at Pure Flix/Quality Flix," said Granat. "Ron and I have known each other for a long time and it's exciting to be working together to introduce the buyers at TIFF to a new look at a faith-based psychological horror film."
"We are thrilled to be introducing Welcome To Mercy to international buyers at TIFF, said Gell. "Cary and his team have produced a unique thriller in the style of The Others and The Exorcism Of Emily Rose, while maintaining a storyline about forgiveness, faith and redemption."