Academy spokesperson confirms latest development after Sunday's epic mix-up.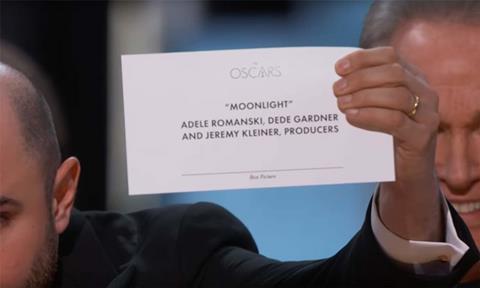 Brian Cullinan and Martha Ruiz, the PwC accountants who guard and hand out the winners envelopes at the Academy Awards, have been told they will not be invited back to work at the Oscars in a professional capacity.
Academy president Cheryl Boone Isaacs told Associated Press she had delivered the news to the pair.
Wednesday's development followed earlier announcements by the Academy of an ongoing investigation and two apologies by PwC, which has tabulated the Oscar votes for the past 83 years.
The accountancy firm's second apology identified partner Cullinan as the person responsible for mistakenly handing presenter Warren Beatty a back-up best actress envelope as he walked out on stage at the Dolby Theatre to announce the best picture winner.
When a confused Beatty surveyed the contents of the envelope and saw La La Land star Stone's name, he handed the envelope to co-presenter Faye Dunaway, who declared La La Land best picture winner.
Several minutes later show officials realised the mistake and interrupted La La Land producers as they gave their acceptance speeches. Moonlight was revealed as the rightful best picture winner.
It later transpired that Cullinan had been tweeting backstage before he handed Beatty the wrong envelope.
The Academy also reportedly apologised to Australian producer Jan Chapman, whose photograph appeared during the In Memoriam section recognising film talent and professionals who have died within the last year. Chapman was mistakenly included instead of her friend, the late Janet Patterson.