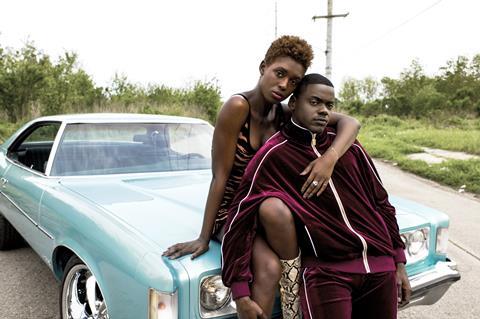 The 33rd edition of AFI FEST presented by Audi will open on Nov. 14 with the world premiere of Makeready and Universal Pictures' Queen & Slim starring Daniel Kaluuya and Jodie Turner-Smith.
Melina Matsoukas (AFI Class of 2005) makes her feature directorial debut from a screenplay by Emmy winner Lena Waithe based on a romantic story by Waithe and James Frey that tackles racism and violence.
Kaluuya and Turner-Smith play a black couple on a first date whose evening transforms their lives when they are pulled over for a traffic infraction. When the situation escalates and the man kills a police officer in self-defence, they become fugitives whose escape goes viral after the incident is captured on video.
The cast includes Bokeem Woodbine, Chloë Sevigny, Flea, Sturgill Simpson and Indya Moore. Pamela Abdy, Andrew Coles, Frey, Michael Knudsen, Waithe and Matsoukas served as producers. Executive producers are Jason Cloth, Aaron L. Gilbert, and Pamela Hirsch.
AFI president and CEO Bob Gazzale said, "Melina's powerful voice is the embodiment of the AFI ideal, for we believe in the revolutionary power of visual storytelling to share perspectives, inspire empathy and drive culture forward. We are honored to shine a proper light upon her and Queen & Slim."
Matsoukas added: "I feel privileged to present my first feature film, Queen & Slim at the opening night of AFI FEST, a place that is integral to my story as a filmmaker. The tools I learned while receiving my Master of Fine Arts from AFI informs my artistry every day, and to have this moment come full circle is deeply moving."
Michael Lumpkin, director of AFI Festivals, added: "The film is an outstanding debut – a fearless, gorgeous and powerful cinematic achievement that speaks, better than any film this year, to the effects of racism and violence in our country today."
Universal will release Queen & Slim in the US on Nov. 27. AFI FEST 2019 runs from Nov. 14-21.