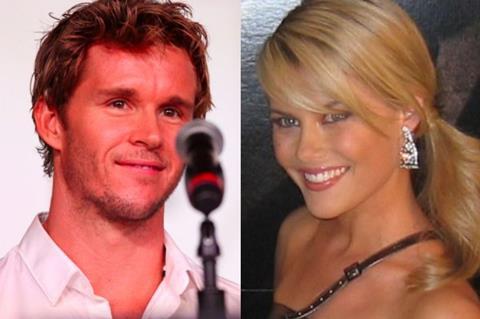 WaZabi Films co-founders Anick Poirier and Lorne Price continue to assemble a prestige slate and on the eve of Venice and Toronto have boarded sales on zombie thriller Devil Inside to star Australian talents Rachael Taylor and Ryan Kwanten.
Jonathan auf der Heide (Van Diemen's Land, 'Fog' segment in The Turning) will direct, while David Ngo (Rabbit, One Eyed Girl) produces, and Bryce Menzies (Hotel Mumbai) and Clement Dunn (Ghost Hunters) are the executive producers. Oscar-winning New South Wales-based prosthetics and effects aces Odd Studio, which has worked on Mad Max: Fury Road and Alien: Covenant among many others, has also come on board.
The elevated genre title is scheduled to shoot in Tasmania in spring 2020 and centres on Eva, a frustrated vet who has suffered a miscarriage and takes a trip to the rainforest with her partner Alex in an attempt to save their relationship.
When Alex gets bitten by a stray dog, Eva suspects the viral Tasmanian Devil Facial Tumour Disease has jumped species. As the infection spreads through the local male population and turns them into raging psychopaths who kill every woman in sight, Eva must choose between saving Alex or saving the rest of humanity.
Devil Inside was developed with the assistance of Screen Australia and Screen Tasmania. Poirier and her team handle worldwide rights excluding Australia and New Zealand, where Umbrella Films will distribute.
Taylor broke out inTransformers, and starring roles include Red Dog, and Netflix series Jessica Jones. Kwanten's chief credits include HBO series True Blood, Griff The Invisible, Kidnapping Mr. Heineken, and Fox comedy New Girl.
WaZabi Films' first acquisition was Lebanon-set 1982 starring Nadine Labaki, which premieres in TIFF Discovery and joins Sophie Deraspe's TIFF Contemporary World Cinema entry Antigone on the sales roster.
The company's Venice sales slate features Fabienne Berthaud's Giornate degli Autori selections Un Monde Plus Grand starring Cécile de France, and Jared P. Scott's documentary The Great Green Wall, on which Fernando Meirelles serves as executive director.
Poirier and co-president Price launched WaZabi Films earlier in the summer under the auspices of production company DATSIT Sphere Inc. WaZabi struck a deal with Les Films Séville to handle exclusive distribution of the Séville International catalogue, including Cannes selections Matthias et Maxime from Xavier Dolan, and Monia Chokri's La Femme de Mon Frère.