Drag queen drama, screened in Critics' Week at the Cannes Film Festival, sold to Germany, Australia and Poland.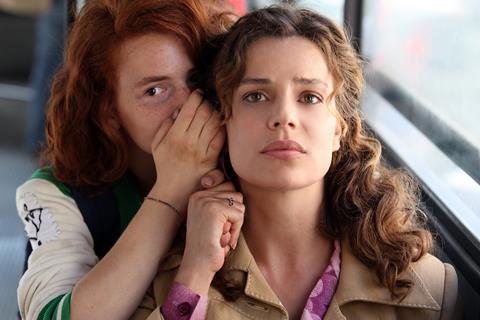 Darker Than Midnight (Piu Buio Di Mezzanotte), the debut of Sicilian director Sebastiano Riso, has been sold by Rai Trade to Germany (Salzgeber), Australia (Palace) and Poland.
The rights for France, the UK, US and Latin America will be finalized shortly, according to Rai Trade.
The film, which received its world premiere in Critics' Week at this year's Cannes Film Festival, is inspired by the real-life tale of one of Italy's best-known drag queens, Fuxia (aka Davide Capone).
The feature marks Capone's big screen debut and the ensemble cast includes Boardwalk Empire actor Vincenzo Amato, Lucia Sardo, Pippo Del Bono and Micaela Ramazzotti.
Deals were also closed for a number of Rai Trade's catalogue titles. Roberto Andò's political satire Viva la Liberta with Toni Servillo was sold to Japan (Respect) and Latin America (CDI Films).
Remake rights for Manetti Bros's musical Mafia comedy Song'e Napule went to Cinema Republic for Spain and Mexico.
There are ongoing negotiations for the US and Japan for Pierfrancesco Diliberto's (aka PIF) comedy The Mafia Kills Only in Summer (La Mafia Uccide Solo d'estate).
Rai Trade also noted strong interest in pre-sales for Latin Lover, Cristina Comencini's project currently in production, starring Valeria Bruni-Tedeschi, Marisa Pareded, Jordi Molla, Candela Pena, Lluis Homar and Francesco Scianna. Talks are underway with companies in France, the UK, Switzerland, Japan, Argentina, Colombia and Belgium.