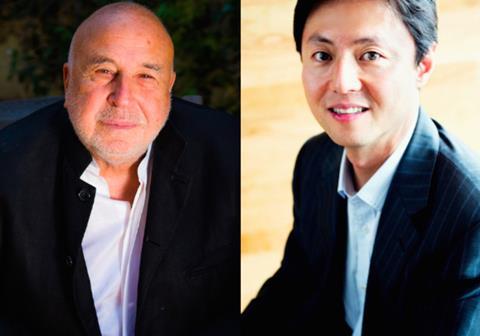 Rain Man screenwriter and joint Oscar winner Ron Bass has been hired to adapt Empress, a Chinese period drama and timely tale of female empowerment that Metan Global Entertainment Group and ENTree Pictures are putting together.
The historical epic will shoot in English with a Chinese-American and Canadian cast. Pre-production is set to begin in May 2019 and the producers are searching for director and cast.
Evelyn McCune's novel of the same name is set during turbulent 17th century China, as Wu Jao aka Wu Zetian rises through politics and intrigue and a close-knit community of fiercely ambitious male rivals to become to become the only female emperor in the history of China.
Empress will focus on Wu Zetian's life from a Western perspective. Unlike traditional Chinese depictions, the protagonist will not be portrayed as someone seeking power, rather an intellectual modern woman striving to find her equal.
E! Entertainment co-founder and president and CEO of Metan Global Entertainment Group Larry Namer (pictured at left) announced the deal on Monday (November 5) with ENTree Pictures founder and former president of CJ E&M America, Joon Hwan Choi (pictured at right).
"Having written more than 200 screenplays, dealing with a broad variety of worlds and characters and issues, it has been an extraordinary delight to tell the story of Wu Jao, the woman who rises from a beautiful young courtesan, to the indispensable partner of the most powerful ruler in the world, then to the power behind the throne as she governs secretly for the second great love of her life, the Emperor's inexperienced and overwhelmed son," said Bass.
"And finally, upon his death, to wear the yellow robe of Empress, the only woman in the thousands of years of Chinese history to do so. What a thrilling opportunity in this day when women around the world are at last coming to the roles in public life they deserve, to tell the story of the woman who should serve as role model to us all. Fascinating, complex, indomitable, it is a dream role for any writer to create and any actor to portray."
"In most portrayals, she is a power-hungry, brutal woman," said Choi. "This version represents her in an entirely new light, showing her intense passion for knowledge, the arts and romance. This is a character drama that shows a side that inspired the Golden age of China."
"When I told people three years ago that I wanted Empress to be made in English language, to be accessible to a global audience, they thought the idea of using mostly Chinese North American actors was crazy," added Namer. "However, the recent success of Crazy Rich Asians has opened up everyone's mind to the fact that diversity in filmmaking is a wise thing to do, not just creatively, but it's simply good business."