Independent film festival to open with I Origins and close with Wolf.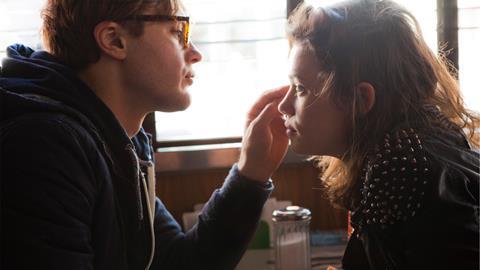 Raindance Film Festival (Sept 24 - Oct 5) has unveiled the programme for its 22nd edition, comprising more than 100 features and 150 shorts from more than 50 countries. The festival, held at London's Vue Piccadilly, will also incldue 40 industry events.
The festival will open with sci fi drama I Origins, starring Michael Pitt, Archie Panjabi and Brit Marling, and will close with a screening of Dutch thriller Wolf.
Raindance's international programme this year includes the UK premiere of Mexican film Cesar Chavez, directed by Diego Luna and starring Wes Bentley, America Ferrera and John Malkovich, who will present the screening on Sept 27.
Asia Argento Misunderstood, starring Charlotte Gainsbourg, will also receive its UK premiere at the festival as part of Raindance's Italian film selection.
Other highlights include the world premieres of Like Sunday, Like Rain starring Debra Messing and Leighton Meester, and musical comedy The Beat Beneath My Feet featuring Luke Perry as a washed-up rock god, as well as drama Things People Do, with Jason Isaacs.
In a change to previous years, the festival programme has been segmented by mood and tone, rather than genre.
Feature films will be categorised as spring, summer, autumn and winter, while documentaries predominantly focus on areas of conflict in the Middle East and women's rights in Africa.
Raindance's Shorts Programme will this year include Dotty, an experimental short film starring Sadie Frost and her son Rudy Law.
The festival will culminate in the annual Raindance Awards Ceremony on Oct 4 with a jury made up of industry figures including Andrew Scott (Sherlock), Alice Lowe (Sightseers) and casting director Amy Hubbard.
Raindance will also run its expert-hosted Events Series, which will cover several aspects of filmmaking. Events include, In conversation with Sean Bobbit, the cinematographer famed for his work on Oscar-winning 12 Years a Slave, Shame and The Place Beyond the Pines.
Full details on the programme can be found at www.raindancefestival.org