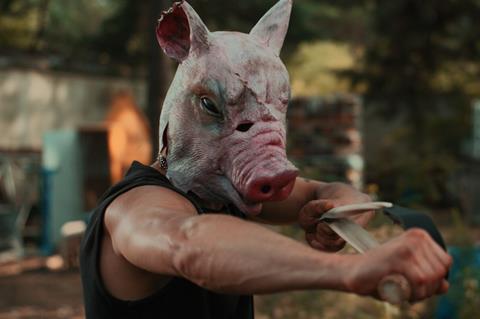 Toronto-based genre specialist Raven Banner has boarded action title Snowflake by Adolfo Kolmerer and William James and will launch worldwide sales at the EFM in Berlin next week.
Snowflake takes place in a Berlin set in the near future as gang members hunt down the murderer of their families and find themselves trapped inside a nightmarish fairytale contained within a screenplay written by a demented dentist.
En route to justice, the individuals get sucked into a vicious circle of revenge and must contend with a cast of wicked characters ranging from assassins to madmen to a blood-soaked angel.
Arend Remmers wrote the screenplay to Snowflake and Erkan Acar produced with Reza Brojerdi and Adrian Topol.
Raven Banner's James Fler and Michael Paszt negotiated the deal with producers.
The EFM sales slate includes Jesse Haaja's Rendel, Charismata, Trench 11, 200 Hours, and Toronto Midnight Madness selection The Crescent.