EXCLUSIVE: Upcoming horror follows a woman who attempts to bring back her dead father through a Ouija ritual.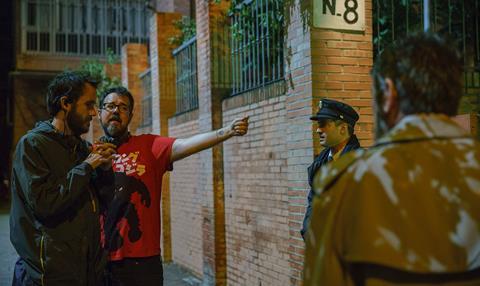 Film Factory has licensed French rights to [Rec] director Paco Plaza's upcoming horror film Veronica.
ARP Selection will distribute the story which producer Apache Films claims to be based on the only unexplained supernatural case in the annals of the Spanish police.
Sony has earmarked an autumn release in Spain on Veronica, about a young woman who must protect her younger brother and sister after she attempts to bring back the spirit of their dead father through a Ouija ritual.
Ana Torrent will star with Leticia Dolera, Consuelo Trujillo and newcomer Sandra Escacena in the lead role.
Enrique López-Lavigne from Apache Films serves as producer. Film Factory chief Vicente Canales brokered the deal with Michèle Halberstadt and Laurent Petin for ARP Selection.
"We're glad to have closed this deal with such a good company as ARP Selection and to know that this great title will have a wide theatrical release in a key territory like France," Canales said. "After Paco Plaza's successful Rec Saga we are confident that Veronica will be a big hit."