Collaboration will start with Xing Jian's Winter After Winter, starring Yan Bingyan.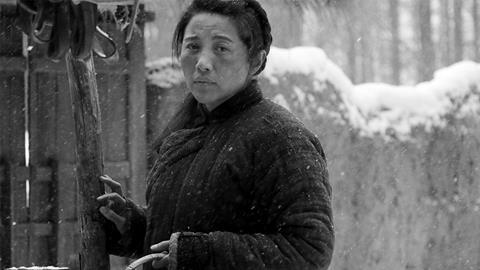 Beijing-based sales outfit Rediance has reached an agreement with Alibaba Pictures to handle international distribution of new titles produced under its young talent initiative Project A.
The collaboration will start with Xing Jian's Winter After Winter, starring Yan Bingyan (Memory Of Love, Knitting) in the story of a family struggling to survive in Northern China during the Japanese occupation in 1945. The film is Xing's second following Seven Days (2015), which premiered at Montreal World Film Festival.
Rediance will also exclusively handle festivals and international sales for most future Project A titles, except in cases where a sales agent was involved before Alibaba boarded the project.
Rediance founder and CEO Meng Xie said: "Alibaba Pictures' Project A has delivered high-quality, auteur-driven films in different genres, which will enrich Rediance's line-up. In the coming years, Rediance will bring more exciting new voices to the international market through this collaboration."
Launched in 2016, Project A supports more artistically-driven films from new directors through investment, distribution and promotion. Previous titles produced under the initiative include Cathy Yan's Dead Pigs, which premiered at this year's Sundance, Wang Qiang's Sunshine That Can Move Mountains, Han Dong's One Night On The Wharf and Li Xiaofeng's Ash.
Rediance has been handling international sales of Ash since last year, separately from the Project A agreement. The company's slate also includes Hu Bo's An Elephant Sitting Still and Cai Chengjie's The Widowed Witch, which won the Tiger Award at this year's Rotterdam film festival.
An Elephant Sitting Still premiered posthumously at this year's Berlin film festival and played as the opening film of the on-going First International Film Festival, Xining (July 21-30). Hu Bo, who took his own life after completing the film, is an alumni of the festival's First Training Camp, where he directed a short film, Man In The Well, under the tutelage of Bela Tarr.
Rediance has also picked up international rights to Man In The Well, which has been selected to screen at this year's Locarno film festival in the Signs of Life section.