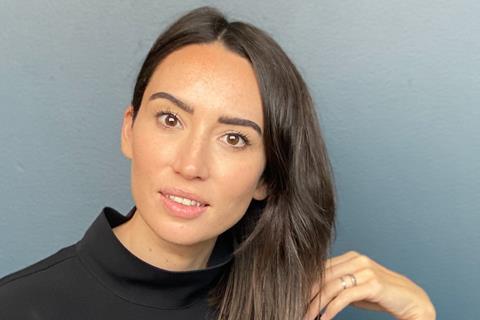 A report out today (March 1) has found "no significant advancement" in the levels of women hired to key roles in entertainment feature production between 2019 and 2022.
ReFrame, a collaboration launched in 2017 by Sundance Institute and Women In Film, Los Angeles to advance gender equity in the screen industries, reported 29 out of IMDb Pro's Top 100 films of 2022 earned its ReFrame Stamp by meeting criteria for gender-balanced production.
Recipients include Gina Prince-Bythewood's The Woman King and Sarah Polley's Women Talking, Ryan Coogler's Black Panther: Wakanda Forever and The Daniels' Everything Everywhere All At Once.
However that 29 figure represents the high point after four years of the programme and was on a par with the last three years – 28 in 2021, 29 in 2020, and 27 in 2019. The plateau follows an early surge in gender-equitable hiring which saw a 66% increase from 2017 to 2018, and a 35% increase from 2018 to 2019.
ReFrame awarded the Stamp to features on the Top 100 list that hire women or individuals of other underrepresented gender identities/expressions (including non-binary or gender non-conforming) in at least 50% of key roles including writer, director, producer, lead, co-leads, and department heads. Bonus points were awarded if the individuals were people of colour.
The body found no increase in the number of women directors hired across the top 100 features (14% in 2022 and 2021), and a 50% drop in the number of women of colour hired as directors (2% in 2022 against 4% in 2021)
There was no significant increase in the number of women writers (32% in 2022 against 31% in 2021), and a 78% decrease in the number of women of colour hired as writers (2% in 2022 compared to 9% in 2021).
ReFrame director Andria Wilson Mirza hailed the new stamped films and those who supported equitable hiring, adding: "Our frustration lies with the stagnancy of these numbers. No more than 29% of the Top 100 films in any given year since ReFrame and IMDbPro began tracking this data in 2017 have earned the Stamp, meaning that the majority of popular titles did not meet baseline criteria for gender-balanced hiring."
ReFrame also reported that no non-binary or gender non-conforming people were hired as writers or directors across the Top 100 features (0% in 2022 and 2021), and no increase in the number of best picture Oscar nominees which qualified for the Stamp (30% in 2022 and 2021).
More than 50 films outside the Top 100 earned the Stamp such as Aftersun, She Said, Till and Marcel The Shell With Shoes On.
The report also analysed candidates in Box Office Mojo's list of the 100 highest-grossing films in the US and found 27 films earned the Stamp this year.
By studio, ReFrame said Sony had the highest Stamp rate with 50% of its six listed releases making the grade, followed by A24 with 40% Stamp rate. Netflix had the most entries on the top 100 list with 28 films, and 11 or 39% of those earned the Stamp. Some 40.4% of films released directly to streaming services earned the Stamp, while only 21.8% of films with a traditional theatrical release qualified.
By production budget, the highest percentage (42%) of stamped films fell in the $15-25m range. Of the 17% of films at the highest budget level ($100m+) to earn the Stamp, the only one directed by a woman was Domee Shi's Turning Red, which was released exclusively on Disney+.
In a separate development, USC Annenberg Inclusion Initiative and Adobe Foundation have teamed up on 'The Inclusion List', a new website tracking nominations for women and people of colour across 19 categories at the Academy Awards since 1929. Research found among other things a change around #OscarsSoWhite. Whereas 8% of nominees were from an underrepresented racial/ethnic group between 2008 and 2015, the level more than doubled from 2016-23 to 17%. For women nominees the percentage increased from 21% to 27% in the same time frame.