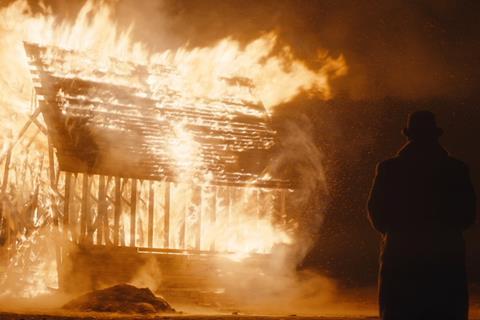 Copenhagen-based REinvent Studios has launched new division REinvent Chills, which will handle production and international sales on genre features.
The new unit will focus on horror, thriller and subgenres such as psychological thriller and mystery horror.
The label launches with four pick-ups including Alex Herron's Leave, Pål Øie's Spirit Of Fear, Peter Ahlén's Watching and Henrik M. Dahlsbakken's Possession. All four films will be distributed by SF Studios in the Nordics.
Leave will mark the feature directorial debut of Herron and will shoot from autumn 2022 from a script by Thomas Moldestad. The story follows a young woman, played by UK actress Charlotte Hope, who is haunted by a malevolent spirit who was once abandoned as a baby at a cemetery. Dave Spilde (Lilyhammer) produces.
Spirit of Fear is the latest feature from Øie, director of Norwegian disaster thriller The Tunnel, and is produced by Einar Loftesnes. Set to shoot in 2022, it centres on a small-town woman who hires a medium to find her son who went missing during a winter storm.
Ahlén will also make his feature debut with Watching, to shoot in autumn 2022, after previously directing REinvent series Trom. The psychological horror follows a traumatized lifeguard who returns to her job in the hope of moving past a tragic drowning accident but becomes trapped in the public swimming pool after hours.
Finally, in post-production, is Dahlsbakken's Possession, which is set during the time of the Spanish flu epidemic and follows a priest and his son in rural Norway who disturb spirits when they build a new church on top of an old Sami burial ground.
REinvent Chills slate also includes the previously announced Swedish horror The Other Side by Tord Danielsson.
REinvent CEO Rikke Ennis said: "When creating REinvent, our commencing strategy was to create, pick and represent the strongest commercial new Nordic content out there. The Chills label is a natural next step in that direction, which I am sure will consolidate our position in the film sales and film production industry."