Ryan Kavanaugh's embattled studio ended months of speculation on Thursday, initiating a voluntary Chapter 11 filing it said would allow it to strengthen the balance sheet and recapitalise.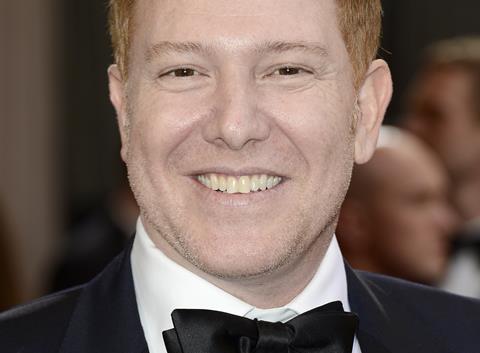 A press release said Relativity and "certain of its subsidiaries" filed voluntary petitions at the US Bankruptcy Court for the Southern District of New York after laying off 75 people on Wednesday.
The filing does not cover Relativity EuropaCorp Distribution (RED), Relativity Sports and Relativity Education, however as part of the reorganisation the hierarchy will wind down the fashion division M3/Relativity.
Relativity also announced it is seeking a sale and has signed an agreement with RM Bidder LLC, an entity formed and owned by certain pre-petition lenders, that will be filed with the court later on Thursday. A spokesperson for Relativity delcined to comment on which companies comprise RM Bidder. Anchorage Capital, Falcon Investments and Colbeck Capital are among Relativity's senior debt holders.
RM Bidder will "acquire substantially all of the assets of Relativity, subject to Bankruptcy Court approval and certain other conditions including an auction process."
RM Bidder's bid will start the auction process conducted by Blackstone Group and FTI Consulting, led by Brian G Kushner, the newly appointed chief restructuring officer.
The court will supervise the auction and the process is expected to end in early October.
The company said it had received a commitment for $45m in debtor-in-possession (DIP) financing provided by a group of the company's pre-petition lenders. Following court approval this DIP financing, combined with cash generated by the company's ongoing operations, will be available to Relativity to fund the Chapter 11 process.
The company intends to keep the films Masterminds and Kidnap, while TV show Limitless is set to air on CBS this autumn.
The fate of the studio also throws into question Relativity's supply line of studio-level product to a network of international buyers, who will be watching developments anxiously.
The respected head of Relativity International, Camela Galano, has spent the last few years since her appointment in December 2012 quietly building the network and establishing output deals.
However the volume of films means the operation was not a prolific pipeline and never attained the prestige or strategic importance of one of Galano's former employers, New Line International.
In a statement Kavanaugh, Relativity chairman and CEO, said: "Relativity continues to pursue its mission as a next-generation global media company, and we remain firmly committed to our film and television businesses.
"The actions we are announcing today will protect our valuable franchise and allow us to emerge as a stronger, more focused company.

"Our board and management team explored a variety of options to refinance Relativity's debt, and we ultimately determined that the protection afforded by a court-supervised reorganisation process will provide additional time and structure to achieve our financial and strategic objectives."