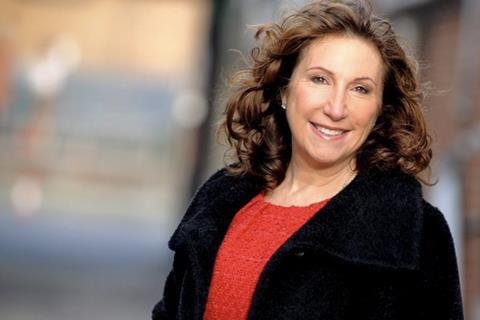 Kay Mellor, one of the pre-eminent UK TV dramatists of her generation, has died suddenly aged 71.
The creator of Band Of Gold, Fat Friends, The Syndicate and In the Club was the driving force behind Leeds-based Rollem Productions.
A spokeswoman for the indie said: "It is with profound sadness that we announce the untimely and sudden passing of our beloved friend, mentor and colleague Kay Mellor on Sunday 15 May 2022.
"We have lost a phenomenal talent and a true luminary. We ask that you please respect the privacy of the family and friends at this time."
BBC chief content officer Charlotte Moore said she was shocked and deeply saddened by the news.
"Kay was an outstanding writer and the creative force behind many of the nation's best loved dramas. She wrote with such heart, humanity, humour and passion with strong female characters often taking centre stage. She will be missed and our thoughts are with her friends and family at this difficult time."
Mellor received Broadcast's Special Recognition award in 2020 to mark her outstanding contribution to the industry and an outstanding career chronicling modern Britain, often through the prism of working-class women.
She took the opportunity to urge broadcasters to put more faith in emerging writers and their fresh ideas. "It's not all crime, murders and police procedure – they have something important to say and I know how difficult it is to break through."
She was awarded an OBE in 2009 and Bafta's Dennis Potter Award for outstanding writing for TV in 1997.
At the end of last month, Mellor appeared on Channel 4 News to oppose its likely privatisation, stating that the sale of the broadcaster would be a tragedy.
Rollem's most recent drama on screen was series four of BBC1's The Syndicate, which aired in March 2021.
This story first appeared on Screen's sister site Broadcast