Restored, re-edited version of The Deluge to open Michał Oleszczyk's first year at Gdynia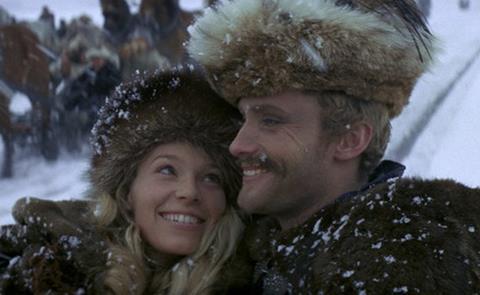 Michał Oleszczyk's first outing as the artistic director of the Gdynia Film Festival (Sept 15-21) will open tonight with the restored and re-edited version of Jerzy Hoffman's 1974 classic The Deluge.
Under Hoffman's supervision, the editor Marcin Kot Bastkowski has created Deluge Redivivus, a new, shortened version of the Oscar-nominated adaptation of the Henryk Sienkiewicz novel.
Speaking exclusively to ScreenDaily ahead of the festival's 39th edition in the Polish city, Oleszczyk says that he has made "two significant changes" this year.
"I reinforced the Young Cinema Competition, which puts emphasis on film directors who have just graduated from film schools - I strongly believe that it's very important to support the new generation of filmmakers," he said.
"I have moved this competition into the main festival cinema venue of the Musical Theatre, so that, currently, it's at the very centre of festival life."
Visions Apart
New section Visions Apart replaces the former Panorama. Oleszczyk explained: "The selection in Panorama always seemed very random and tended to be where the films which didn't make it to the main competition ended up."
"This year, I came up with the idea of Visions Apart, which is a bit like the Cannes section Un Certain Regard for films that I don't think would be have strong chances to compete against the films in the main competition, but nevertheless represent a very specific artistic vision."
"I will be interested to see what the audience has to say because this is the competition [with four films Referee Of Attention, Polish Shit, Little Crushes and Heavy Mental participating] which will have its own audience award."
Main competition
Turning to his selection for this year's main competition, Oleszczyk noted that "there are many films dealing with Polish identity and Polish history".
"Jan Komasa's Warsaw 44 tells the story of the failed Warsaw Uprising by turning it into an intense, highly immersive spectacle," he said.
"There's also Jerzy Stuhr's The Citizen, which uses a Forrest Gump-like narrative to comment on the past 60 years of Polish history.
"On the other hand, Lech Majewski (of Wojaczek and The Mill and the Cross fame) is showing Onirica – Field Of Dogs, a haunting collage of symbolic images that deal mostly with multiple traumas Polish society has recently experienced, such as the crash of the presidential plane in April 2010.
"I like the fact that we have some older directors like Grzegorz Królikiewicz [with Neighbours], who hasn't made a feature film in 20 years. He's a largely unheralded master of narrative experiments, very much in the vein of Godard.
"And then there are younger filmmakers like Grzegorz Jaroszuk with Kebab And Horoscope who was born in 1983 - which probably makes him the youngest director to have a film in competition."
Lucky charm
"It's not so hard to get premieres for us because Gdynia has a very special place in the Polish film world as the oldest and most venerable national festival in the country," said Oleszczyk.
"There is always a great pressure within the film industry to have a film in Gdynia; it is considered a lucky charm of sorts, at least as far as awards and later distribution goes."
Five of the 13 films in the main competition are world premieres, including Jerzy Stuhr's The Citizen and Magdalena Piekorz's Close Ups.
Oleszczyk revealed that this year saw "a definite decrease in production because 2013 saw 43 films submitted for selection, and we only had 32 this year."
"Many films that were nearing completion didn't make it in time and are still being worked on, so I expect more submissions next year," he added.
"Nevertheless, I feel that the selection we made is a very strong and varied one, and the films are quite different from one another. I am curious to see how the audience reacts to them."
Industry activities
The festival's industrial dimension will not be neglected by Oleszczyk, who previously worked as a programmer for the Off Plus Camera International Film Festival and was named Critic of the Year by the Polish Film Institute in 2012.
"This year, for the first time, we will have a recurring event called Gdynia Industry Cocktail," said the new artistic director.
"It will be an informal event for the international and Polish industry guests, but each day will have a theme hosted by representatives from different branches of the industry.
"There will be also be numerous presentations, including one given by Anthony Root, head of HBO Europe, speaking about developing different content for HBO in Central and Eastern Europe, and a series of workshops under the heading of Facing The Audience for young producers to define their projects in terms of the international market."
Sidebars at the festival also include digitally restored Polish films in Pure Classics; Pre-War Cinema Treasures of Polish films from the 1930s; HBO Film Nights; a showcase of films from 2014's guest country Denmark; and a reprise of four titles previously shown at this year's New Horizons Film Festival in Wroclaw.
More information about the festival can be found at http://www.festiwalgdynia.pl/en.