Nazi legacy drama based on Helga Schneider's memoirs stars Juliet Stevenson.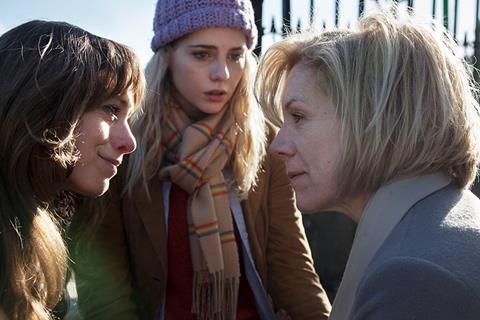 London-based production and sales outfit Evolutionary Films has closed a deal with Rialto Distribution for Australia and New Zealand theatrical rights to director Polly Steele's drama Let Me Go, based on Helga Schneider's best-selling memoirs.
Featuring the first original film score from Radiohead drummer Philip Selway, the film stars four-time BAFTA-nominated actress Juliet Stevenson (Bend It Like Beckham) [pictured], Jodhi May (Last of the Mohicans), Lucy Boynton (Sing Street), Karin Bertling (The Bridge) and Stanley Weber (The First Day Of The Rest Of Your Life).
After being abandoned in 1941 at four years-old so that her mother can join the Nazi SS as a concentration camp guard in Auschwitz, Let Me Go follows Schneider returning to face her mother sixty years later. The film also examines the next generations of the family and the suffering they endure following revelations of these long held secrets surrounding the horrific events from 70 years ago.
"It's not only my personal story," said author Helga Schneider. "It's an authentic, direct witnessing of the psychological, social and emotional tragedies suffered by all the children of war criminals."
Evolutionary Films' EVP sales & acquisitions Ildi Toth Davy commented: "Let Me Go is a highly emotionally charged and extremely polished thought provoking drama that deserves theatrical exhibition and the attention of the major festivals. We're very excited to have closed with Rialto Distribution who are a perfect partner to bring this title to the big screen in Australia and New Zealand."
The film will be released theatrically across the territory in 2017.