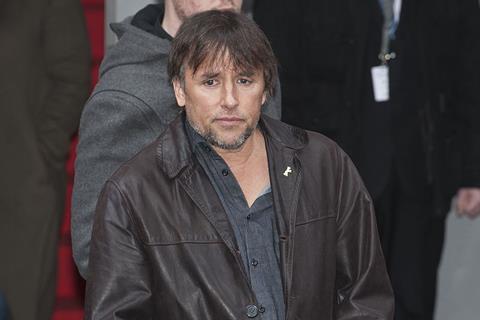 Saboteur Media will handle worldwide sales rights to AFM-bound What Breaks The Ice, a thriller mentored by Richard Linklater that features rising stars from hit shows like Ozark, Glow, and Stranger Things.
The coming-of-age thriller centres on two 15-year-old girls whose summer takes an unexpected turn when they become accidental accomplices in a fatal crime.
Sofia Hublitz (Ozark), Madelyn Cline (Stranger Things, Boy Erased), Joel Allen (Never Goin' Back), Shakira Barrera (Glow), Erik Jensen (Messengers), Catherine Curtin (Stranger Things, Orange is the New Black) and Aimee Mullins (Stranger Things) star.
Rebecca Eskreis makes her feature directorial debut, wrote the screenplay, and produces. Principal photography just wrapped in upstate New York.
Linklater and James Ponsoldt served as creative mentors on the project at the invitational Austin Film Society Artist Intensive Labs, along with producing advisor Jay Van Hoy.
Dustin Duke Dlouhy, Michael Cuomo, Courtney Jones, Michael W. Gray, and Katie Leary serve as producers, while the executive producer roster includes Bob Leary, Krysanne Katsoolis, Ronald and Amy Guttman, and Andrew and Carolyn Lituchy. Director of Photography is Greta Zozula.
The film is a production of Credit Copy Meals, Goldcrest/Saboteur, Bad Assistant Productions and Relentless Filmz in association with Vineyard Point Productions, Slated and Highbrow Entertainment.
"What Breaks The Ice is a coming-of-age story about friendship and love in all of its myriad forms," said Eskreis. "The film remembers a teenage experience that may never exist again – one in which, absent technology, connection was intense, pure and evanescent, with the possibility of reconnection so uncertain. Ultimately, the film explores the liminal space of female adolescence, where the realisation of lost innocence transforms into the painful and beautiful empowerment of growing up."
Nick Quested, owner of Goldcrest Post New York and Saboteur Media, said: "As a New York-based company we have made it our mission to promote the film industry in our state. We are pleased that we could help Rebecca and her talented team make a movie in New York that's both commercial and timely."
Katsoolis and Gray brought the project to Saboteur's Mark Lindsay and Gretchen McGowan. Saboteur's David Kennedy announced the project.
The Saboteur AFM slate include Danger Close: The Battle Of Long Tan directed by Kriv Stenders starring Travis Fimmel and Luke Bracey, which is in post-production; An Unquiet Life: The Roald Dahl & Patricia Neal Story, directed by John Hay starring Hugh Bonneville and Rebecca Ferguson; A Christmas Carol directed by Jacqui and David Morris with the voices of Carey Mulligan, Andy Serkis, Martin Freeman and Daniel Kaluuya; and Carmilla starring Lin Shaye and Robert Englund.