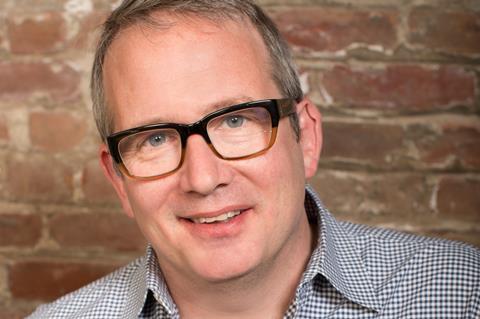 Veteran producer Ted Hope has said the growing prevalence of streaming platforms could lead to the collapse of the international sales model, the lynchpin of the independent film business.
Speaking during a TIFF Masterclass session on Friday (September 11), Hope said, "We do run a real risk when you look at that move towards global streaming and full finance, alongside what could happen with Covid and the collapse of exhibition.
"It won't go away, I'm not saying that, but it's going to get much smaller – and what that's going to lead to is a collapse of the regional distributor, which will lead to a collapse of the foreign sales model, which will lead to a collapse of the US private equity financing, which will then lead to a collapse of the outlier voices."
Yet true to his name, Hope, who in May announced he was stepping down as Amazon Studios movies co-head and moving into a first-look producing deal with the streamer, preferred to look at the opportunities presented by what he described as a shift in entertainment away from the century-old US-centric hub.
The producer, whose credits include Lovely & Amazing, The Ice Storm and The Savages, predicted giant streaming platforms would emerge in regions outside the United States and enable creators from around the world to get their stories told.
"I think we're going to hit a golden age of new voices who are given free rein to explore their vision."
Assessing the impact of streaming and the ongoing pandemic, Hope said: "I can look at the industry and say, okay, we've just encountered the most amount of transformative change that I've experienced in my career. However it's been a non-stop onslaught of transformative change since I arrived in New York in '82."
Turning to his own career, he said he became a producer simply by "sticking it out" after working as a PA and attending NYU film school. He went on to become a co-founder with James Schamus of production and sales outfit Good Machine, and launched his own company This Is That, and later Double Hope.
After his early years in New York in the 1980s consuming film on VHS and "nickel bags of weed" with flatmates, he met Ang Lee, with whom he would collaborate on several films, starting with The Wedding Banquet.
Lee, Hope said, was the opposite of what he had learned a director should be. Rather than the "uber-decisive person", the Oscar-winning filmmaker behind Crouching Tiger Hidden Dragon, The Ice Storm and Life Of Pi was someone who could hold an entire film in his head but needed help expressing himself at first.
Reflecting on the nature of producing, Hope said, "You may not get paid well to do it. You may work horrible hours. You may be, you know, surrounded by liars, cheats, malcontents and misanthropes, but to work on the precipice of inspiration and disaster is pretty thrilling."