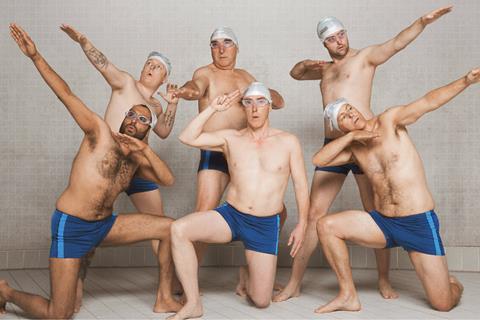 Oliver Parker's Rob Brydon-starring comedy Swimming With Men has been picked up for UK distribution by Vertigo Releasing from sales agent HanWay Films.
HanWay's MD Gabrielle Stewart negotiated the deal with Ed Caffrey on behalf of Vertigo Releasing. The UK release is being set for May-June this year.
In the film, comedian and actor Brydon plays Eric, who believes he can win back his wife Heather (Jane Horrocks) by diving into the world of male synchronised swimming. Joining his local team, Eric finds an unlikely brotherhood in his fellow swimmers as they train for the world championships in Milan.
Rupert Graves, Adeel Akhtar, Jim Carter, Thomas Turgoose, Daniel Mays and Charlotte Riley also star. Oliver Parker directs from a screenplay by Aschlin Ditta. Producers are Stewart le Maréchal and Anna Mohr-Pietsch from MetFilm Production with Maggie Monteith from Dignity Film Finance.
Gabrielle Stewart commented: "We are thrilled to be collaborating with Vertigo on the release of Swimming With Men. They are particularly gifted at smartly releasing commercial British films and really getting behind them. I still remember what a phenomenon they created out of Streetdance."
Ed Caffrey added: "We're very excited to be bringing Swimming With Men to UK audiences. It's wonderful fun and filled with brilliant comic performances from an all-star cast headed by Rob Brydon."