EXCLUSIVE: Stu Willis directed story in multiple formats.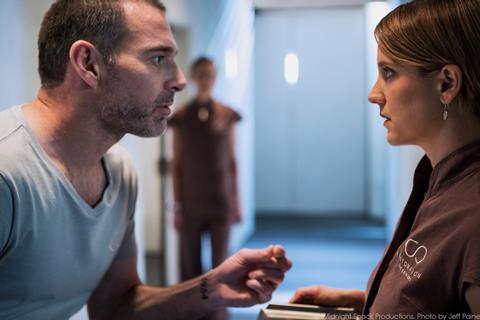 Paris-based Rockzeline will sell Restoration in its original 50-minute single episode broadcast format in addition to two 25-minute and five 10-minute episodes.
The deal covers all territories excluding Australia, New Zealand, Papua New Guinea, Solomon Islands and Vanuatu, where the film has already secured distribution.
Willis directed Restoration and Midnight Snack Productions' Toby Gibson produced. The story takes place in a near-future world where human memories are backed up via a dangerous new technology.
Craig McLachlan, Grant Cartwright, Nadia Townsend, Stephen Carracher, Rosie Lourde, Elizabeth Nabben and Ailís Logan star.
Producers Midnight Snack Productions hatched a production plan to develop the project across multiple formats for different release platforms in order to reach as wide an audience as possible.
"Rockzeline is proud to include Restoration in the top bracket of shows we represent and along with sales in its current format," Rockzeline co-founder Antoine Disle said.
"We hope to develop the show internationally as a premium long-form series in the future – such is the impression it left on us.
"We look to work with the most exciting up-and-coming filmmakers and the Restoration team more than fit that criteria. We are looking forward to a long and fruitful partnership."
"Restoration couldn't be in better hands for the international market," Gibson said. "Rockzeline has keen eye for commercial, innovative and bold content. They clearly understand the value of producing a portfolio of formats and lengths in order to maximise audience potential by providing broadcasters and platforms with greater flexibility as to how they release, particularly for SVOD and digital."
Restoration premiered in Australia on The Nine Network last August and in New Zealand on SKY TV's specialist sci-fi channel The ZONE in December.
It secured additional Australian launches on Australian streaming service STAN and Virgin Australia's inflight entertainment platform.
Gibson and Restoration co-producer Simon de Bruyn brokered the deal with Rockzeline.
The sales company has represented cult Australian shows such as The Wizards Of Aus, Airlock and Wastelander Panda, and on the production side, recently wrapped filming multiplatform title Event Zero in Sydney.