The Star Wars spin-off garnered a huge amount of social media attention over the last seven days.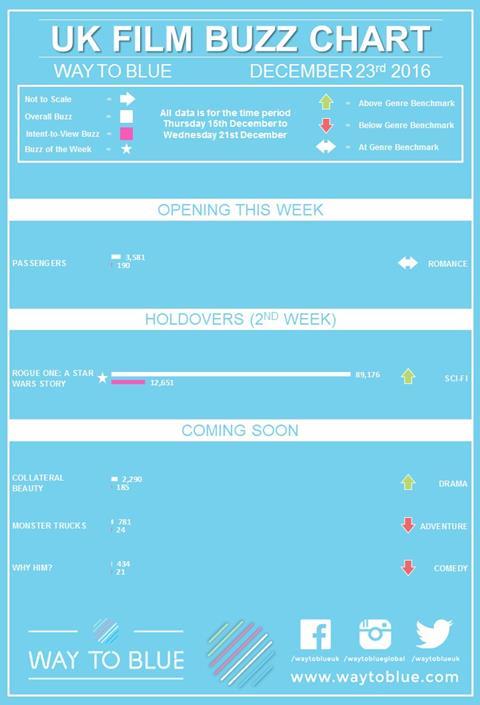 Rogue One: A Star Wars Story held its position atop the UK social media buzz chart this week, according to marketing firm Way To Blue.
Retaining first place for its third successive week, the Star Wars spin-off amassed a huge 89,176 comments across social media, news, forums and blog in its first week of release. Of those, 12,651 expressed intent to view.
Far behind in second place was the Jennifer Lawrence and Chris Pratt sci-fi Passengers, which scored 3,581 comments, only 190 of which showed intent to view.
One place further back was the forthcoming Will Smith drama Collateral Beauty, which received 2,290 comments, 185 of which showed intent to view.
For an explanation of the Way to Blue chart and its methodology, which tracks 'overall buzz' and important 'intent to view' buzz, click here.