The decision to honour director still haunted by statutory rape charge sparked controversy.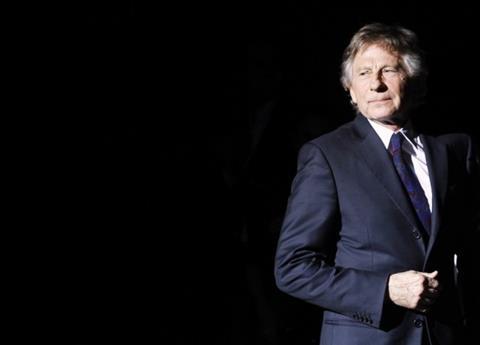 Roman Polanski has turned down an offer to preside over the 42nd edition of the French Césars on Feb 24, his lawyer told French news agency AFP on Tuesday [24].
Last week's announcement by organising body the Academy of Cinema Arts and Sciences sparked controversy in light of the 1977 charge that the director sexually-assaulted a 13-year-old girl on the fringes of a Vogue photoshoot in Los Angeles.
Alongside calls for a boycott, a petition demanding his removal from the role drew some 60,000 signatures.
A number of women's rights groups had called for a demonstration outside the ceremony, which is due to take place in the Salle Pleyel concert hall in central Paris this year.
Laurence Rossignol, France's Minister for Families, Children and Women, declared she was "shocked" by the academy's decision to Polanksi. The country's Minister of Culture Audrey Azoulay refused to pass comment on the move.
The French cinema community has in the main come out in support of the decision to honour Polanski while not condoning what happened 40 years ago.
"I'm not endorsing what Polanski did 40 years ago but he is a man for whom I have profound respect and he has his place at the Césars," actor François Berléand told French media.
The French-Polish director's long-time lawyer Hervé Temime told AFP that the controversy had "deeply saddened Roman Polanski and affected his family" and that he had decided not to accept the César academy's invitation.
Temime suggested that the controversy had been stoked by "wrong information", adding that Polanski's victim Samantha Geimer had supported the director's legal efforts to regularise his situation with the US authorities and also called for the case to be dropped.
The lawyer added that the fact both Switzerland and Poland had turned down extradition requests by the US was a further sign that Polanski had done his time.
"These decisions establish that he served the punishment agreed at the time by the involved parties, including the prosecutor and the Samantha Geimer's lawyer," he said. "The way in which this controversy has erupted is thus totally unjustified."
Under the terms of a plea bargain agreement, aimed at protecting Geimer from a public trial, Polanski spent 42 days in Chino State Prison in California as part of an psychiatric evaluation process but fled the US on his release on learning that the prosecutor was mulling a lengthy sentence for him, rather than probation.
Presiding over the awards is an honorary role which involves being on stage for part of the ceremony alongside the master or mistress of ceremonies.
Recent presidents have been Dany Boon, Claude Lelouch, Jamel Debbouze and Guillaume Canet.
The full list of nominations for the 42nd edition will be announced on Jan 25 and the awards ceremony will take place on Feb 24.