Decision to fete director still haunted by 1977 statutory rape charge sparks controversy in some quarters in France.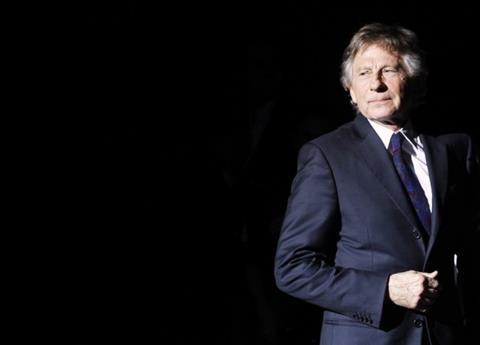 French-Polish director Roman Polanski will preside over the 42nd edition of the French Césars on Feb 24, France's Academy of Cinema Arts and Sciences has announced.
"Insatiable aesthete, Roman Polanski has reinvented his art and work over the years," academy president Alain Terzian said in a statement.
"Artist, cineaste, producer, screenwriter, actor, director, there are many words that define Roman Polanski but only one to express our admiration and enchantment: thank you."
However, the decision to honour Polanski has sparked protest from some quarters in France due to the 1977 charge that he sexually assaulted a 13-year-old girl, who was modelling for him on a Vogue magazine shoot in Los Angeles.
News of his César presidency prompted a wave of social media postings protesting that Polanski should be honoured in this way given the rape charge, regardless of the greatness of his art.
Polanski, who pleaded guilty to the charge as part of a plea bargain, fled the US when he learned the judge was going to disregard the plea bargain and sentence him to a lengthy spell in jail.
He has since publicly apologised to the victim saying he regretted the incident but remains subject to an extradition request from the US and is unable to visit the country or territories which might uphold the request.
In 2009, he was famously arrested on route to the Zurich Film Festival and first jailed and then placed under house arrest while Switzerland processed a request from the US to extradite him. It was rejected and Polanski was set free in July 2010.
César history
Polanski has won eight Césars throughout his career, kicking off with his 1979 work Tess which won best film and best director at the 1980 edition of the awards.
His 2002 Cannes Palme d'Or and Oscar-winning film The Pianist – drawing on his own experiences as a young Jewish boy in Poland during World War Two – won seven Césars including best film and best director.
More recently, his 2014 drama Venus in Fur, based on the play by David Ives, won the César for best director.
Presiding over the awards is an honorary role which involves being on stage for part of the ceremony alongside the master or mistress of ceremonies.
Recent presidents have been Dany Boon, Claude Lelouch, Jamel Debbouze and Guillaume Canet.
The full list of nominations for the 42nd edition will be announced on Jan 25 and the awards ceremony will take place on Feb 24.