Premieres include Time Out of Mind, Black and White, Love, Rosie.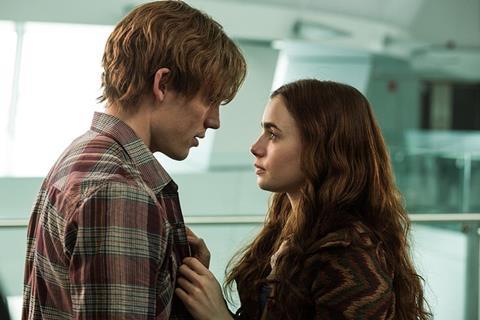 The Rome Film Festival (Oct 16–25) has announced the first English-language titles for its ninth edition. They include:
Time Out of Mind, Oren Moverman
Trash, Stephen Daldry
Love, Rosie, Christian Ditter
Black and White, Mike Binder
Stonehearst Asylum, Brad Anderson.
Time Out of Mind stars Richard Gere as a man in dire straits who is forced to find refuge in a homeless shelter. The European premiere will screen in the festival's Cinema d'Oggi (Cinema Today) section.
Daldry's anticipated drama Trash, which will have its European premiere in Rome, charts the story of three Brazilian children who make a discovery in a garbage dump that leads to a chase with the authorities. Rooney Mara and Martin Sheen star.
Love, Rosie, the adaptation of Cecelia Ahern's novel Where Rainbows End, will have its international premiere at the festival. Sam Claflin and Lily Collins star as two best friends since childhood who are forced to live apart.
Kevin Costner and Octavia Spencer star in race drama Black and White about a grieving widower who is drawn into a custody battle over his granddaughter.
Trash, Love, Rosie and Black and White will all receive gala screenings.
The European premiere of thriller Stonehearst Asylum, inspired by Edgar Allan Poe's The System of Doctor Tarr and Professor Fether, will screen in the Mondo Genere (Genre World) section.
Sir Ben Kingsley, Sir Michael Kaine, Kate Beckinsale, Jim Sturgess, Brendan Gleeson and Daniel Thewlis star in the story of an asylum that conceals an alarming secret.