Streep talked Michael Cimino, writing her own lines and a British obsession with class during a Rome masterclass.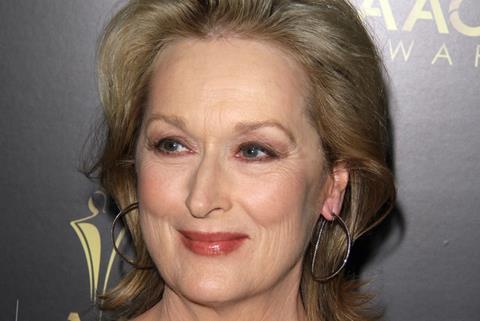 Meryl Streep proved the biggest draw at the Rome Film Festival's (Oct 13- 23) Close Encounters masterclass series.
Multi-Oscar winner Streep held court for 90 minutes during a conversation with festival director Antonio Monda.
Streep, who defined herself to the excitable audience as almost "untrainable" in her early career, revealed that despite her star-studded resume there remains one director above all with whom she would still like to work: "Of course there is… Martin Scorsese," she enthused.
Streep recalled her work with the late The Deer Hunter director Michael Cimino:
"It was nearly 37°C and we were in a trailer," Streep said of one memorable scene shown to the audience.
"It was supposed to be winter, we were all sweating in our pullovers; you can see me being completely wet. All but Robert, who has such an amazing control of his body, and was cool even in his wool suit. So if you ask me how do I remember Michael Cimino, looking at this clip, I remember him almost naked, behind the camera, with just minuscule Italian underwear on!"
Recalling her first Oscar-winning performance in Kramer Vs Kramer, she confessed to thinking that all movie-making involved actors writing their own lines.
"The book was very vague regarding what Joanna says during the trial, so Robert Benton came to us actors asking for contribution. We all wrote our version of my scene on the stand and then voted which one to shoot. I won! That's why I thought cinema was like that. Then I worked with Harold Pinter…"
Streep spoke fondly of playing Margaret Thatcher. While Thatcher's politics didn't chime with Streep, she spoke of her respect for Thatcher's trailblazing in a predominantly male political environment.
Streep noted that the British "get crazy when they can't put people in a specific class, because for them that system is still very alive".
A clip from the movie in which Thatcher is diminished while speaking at the parliament also gave Meryl Streep the opportunity to add: "The same is happening today with Hillary Clinton. People argue she shouldn't speak so loud, she should look better and try to be nicer, while they should mind what she says instead."