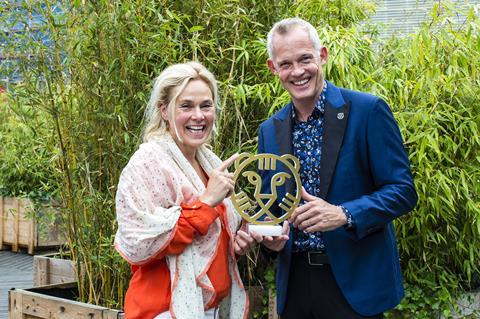 Marjan van der Haar has been appointed as the new managing director of the International Film Festival Rotterdam (IFFR).
She will start her new role on October 1, 2018 and will work alongside IFFR festival director Bero Beyer.
Van der Haar will be responsible for the organisation and day-to-day management of IFFR, including financial policy-making, branding, communication and sponsorships programmes.
Van der Haar was most recently the managing director of Film Producers Netherlands (FPN) from 2010 until 2018.
She previously worked in the IFFR programme department from 1991 to 1995, before moving into film sales, first as a sales executive at Fortissimo Films from 1995 until 1999, and later as Fortissimo's general manager from 2000 to 2010.
"I'm honoured and excited to return to IFFR, a festival that plays an important role in the international film scene while simultaneously being closely intertwined with the thriving city of Rotterdam, both through its audience and local partnerships," said Van der Haar.
The 48th IFFR takes place from Wednesday January 23 to Sunday February 3 2019.