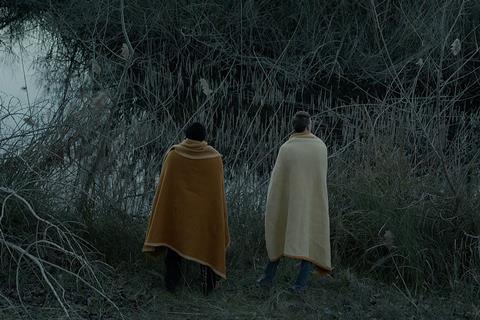 International Rotterdam Film Festival (IFFR)'s Hubert Bals Fund (HBF) has announced the recipients of 11 development grants and two co-production grants for its spring 2018 selection, the 30th anniversary of the Fund.
The Fund, which provides financial support to filmmakers from Africa, Asia, Latin America, the Middle East and parts of Eastern Europe, has awarded script and project development grants of €10,000 ($11,855) and co-production grants of €50,000 ($59,275).
Scroll down for the full list of titles
The former are separated into two categories: 'Bright Future', for films by first- and second-time filmmakers, and 'Voices' for more advanced creators.
'Bright Future' titles include Desire Lines from Bosnian director Dane Komljen, whose 'All The Cities Of The North' screened at Rotterdam in 2017; while Come Here from Anocha Suwichakornpong appears in 'Voices' . Suwichakornpong won a Tiger Award at IFFR for Mundane History in 2010.
The co-production scheme, a joint initiative with the Netherlands Film Fund, has chosen Omar Elzohairy's Feathers Of A Father and Arun Karthick's Nasir.
In a separate move, the Fund is expanding its efforts in post-production with a new collaboration with the Netherlands Post-production Alliance (NPA).
Marit van den Elshout, head of IFFR's development strand IFFR PRO, explained the new union: "The role of the HBF will be to select, connect and present. Films selected and previously supported by the HBF are introduced to the members of the NPA, who will then support these projects and take on a role in the post-production process."
Two HBF titles have recently screened at Cannes – Wanuri Kahiu's Rafiki in Un Certain Regard and Ognjen Glavonić's The Load in Directors' Fortnight.
Hubert Bals Fund spring selection 2018
Script and Project Development: Bright Future
Desire Lines, Dane Komljen (Serbia/Bosnia & Herzegovina)
La Hija De Todas Las Rabias, Laura Baumeister (Nicaragua/Fr)
The Landscapes That You Seek, Juanita Onzaga (Col/Bel)
Nafi's Father, Mamadou Dia (Senegal)
The Neo-new Adventures, Qiu Jiongjiong (China/Hong Kong/Fr)
Tiger Stripes, Amanda Nell Eu (Malaysia)
Utopia, Juri Rechinsky (Ukr/Aust)
Script and Project Development: Voices
Border Bride, Wang Bing (Hong Kong)
Come Here, Anocha Suwichakornpong (Thailand)
Gemelos celestials, Niles Atallah (Chile)
The Sex Life of Dolls, Alexis Dos Santos (Arg)
NFF+HBF Co-Production Scheme
Feathers Of A Father, Omar Elzohairy, (Egypt/Fr/Neth)
Nasir, Arun Karthick (Ind/Neth)