The 2018 International Film Festival Rotterdam (Jan 24 - Feb 4) has picked six titles for its innovative IFFR Live programme.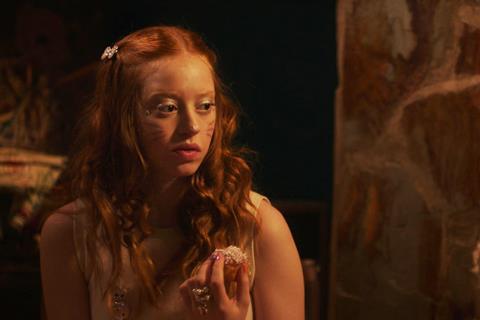 The selected titles will be simulcast to cinemas in more than 40 countries at the same time as their festival screenings in Rotterdam, with special guests in attendance for live Q&As.
For the first time this year, IFFR Live will reach the continent of Africa, with a screening planned at a venue in Zimbabwe capital Harare.
The screenings will take place across three evenings, from Friday 26 January to Sunday 28 January.
All six of the participating films this year are directed by women.
The selection includes UK director Deborah Haywood's Pin Cushion, which opened Venice Film Festival's Critic's Week strand last year; Susanna Nicchiarelli's Nico, 1988, starring Danish actor Trine Dyrholm as the titular German singer, which opened Venice Horizons section last year; and Gabriela Pichler's Amateurs, which has been selected to open the 2018 Göteborg Film Festival.
The 2018 IFFR Live line-up:
Amateurs, dir. Gabriela Pichler
Nico, 1988, dir. Susanna Nicchiarelli
Nina, dir. Olga Chajdas
Pin Cushion, dir. Deborah Haywood
La Holandesa, dir. Marleen Jonkman
Blue My Mind, dir. Lisa Brühlmann