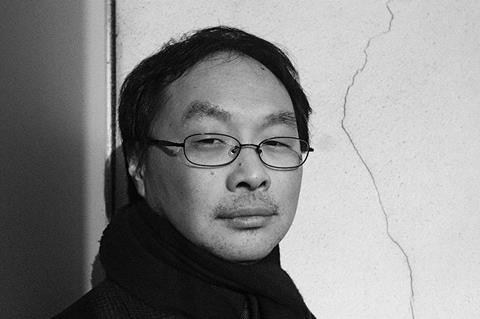 New projects from Japanese director Koji Fukada and Spanish-Chilean filmmaker Theo Court are among the 28 titles selected for the 39th edition of CineMart, the co-production market running online this year as part of International Film Festival Rotterdam (IFFR).
All 28 projects will receive online Spotlight presentations to industry professionals, with the chance for attendees to meet virtually with the participating teams.
Scroll down for the full list of projects
The online market will take place from January 30 to February 2, 2022, with the festival running from January 26 to February 6 as an in-person event.
Fukada participates in the market with Love On Trial, which examines the meeting of Japanese idol culture with the judicial system.
The director's films have been screened at Rotterdam on several occasions since his film Hospitalité played in 2011, having previously won the jury prize in Un Certain Regard at Cannes.
Court returns to IFFR with Tres Noches Negras, a mystical take on Chilean society. His previous film Blanco En blanco played at IFFR 2020, and is Chile's submission to the international feature award at the 2022 Oscars.
Titles in the selection that have previously been supported by IFFR's Hubert Bals Fund include Deaf Love 1500, the directorial debut of Brazilian actress Grace Passo; and Blackbird Blackbird Blackberry, from Georgian filmmaker Elene Naveriani.
Brazilian director Madiano Marcheti participates in CineMart 2022 with Mother Of Gold, after his previous feature Madalena played in the Tiger Competition at IFFR 2021.
There are also five Immersive projects among the 28 titles, and seven BoostNL projects, concluding a bespoke development programme that began at this year's Netherlands Film Festival.
"Although we would rather be together in Rotterdam, we have the expertise and experience to offer these projects meaningful exposure and connections to our international community in a safe and responsible way," said Marit van den Elshout, for whom the 2022 edition will be her last as head of IFFR Pro.
"The current circumstances under which filmmakers and producers must finance and promote their works warrant a strong platform that can easily adapt and nurture essential and spirited connections," added CineMart manager Inke Van Loocke. "With the backing of CineMart, the selected projects will be ready to take the next steps in their development."
The IFFR Pro Awards will be presented on February 2; while the Rotterdam Lab for emerging producers will run from January 24 to 28, both online.
The full IFFR festival programme will be announced on January 10.
IFFR CineMart 2022 selection
The Beautiful Normal (HK) dir. Flora Lau
Black Dust (UK) dir. Kit Hui
Blackbird Blackbird Blackberry (Switz-Geo-Ger) dir. Elene Naveriani
Carissa (S Afr-Neth) dirs. Jason Jacobs, Devon Dalmar
Deaf Love 1500 (Braz) dir. Grace Passo
Leave the Door Open (Cro) dir. Judita Gamulin
Life Ahead (Bel-Fr) dir. Olivier Meys
Love #NoFilter (Swe) dir. Mikael Bundsen
Love on Trial (Jap-Fr) dir. Koji Fukada
Mother of Gold (Braz) dir. Madiano Marcheti
The Outside (Sp) dir. Victor Moreno
Prince Aden (It) dirs. Gianluca De Serio, Massimiliano De Serio
Solo tengo sed (Mex) dir. Matt Porterfield
Sorella di Clausura (Ser-Rom) dir. Ivana Mladenovic
Tres noches negras (Chile-Sp) dir. Theo Court
The Yellow Dot (Neth) dir. David Tancred Lammers
Immersive
Alternates (Bergantian) (Indo-Jap-Ger) by Jonathan Hagard
Confident (Fr) by Jerome Blanquet, Bertrand Jeandel
Duchampiana VR (Fr-Ger) by Lilian Hess
Echo Blast (Chile) by Natalia Cabrera
Future Rites (Can-UK) by Sandra Rodriguez, Alexander Whitley
BoostNL
Becoming Dubois (Neth) dir. Joost van Hezik
Canciones perdidas de reinos distantes (Bol-Fr) dir. Kiro Russo
A Chronicle From Nagorno-Karabakh (Neth) dir. Ibrahim Kataray
Flat Girls (Thai-Sing) dir. Jirassaya Wongsutin
Nightsong (Braz) dir. Maya Da-Rin
The Right Answer (Neth) dir. Mariia Ponomarova
A Winner is Seen At The Start (Kaz-Fr) dir. Zhannat Alshanova