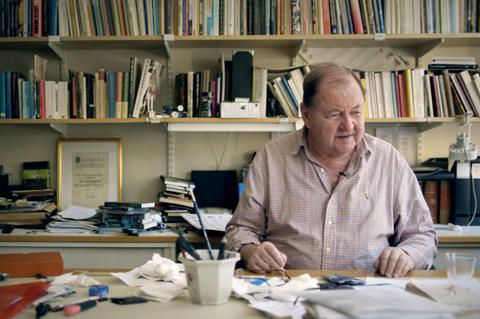 Swedish director Roy Andersson has been forced to cancel his appearance at the Berlinale "due to health issues".
The 76-year-old filmmaker was due to take part in retrospective programme On Transmission, which is marking the 70th edition of the festival.
Berlinale artistic director Carlo Chatrian called on seven directors - whose films have shaped the festival - to select a fellow filmmaker. Both would screen their films before sitting down for an on-stage discussion.
Andersson was due to attend on Wednesday (Feb 26) with his 1970 feature A Swedish Love Story, which won four prizes at the 20th Berlin Film Festival, and join award-winning Swedish shorts director Niki Lindroth von Bahr in conversation.
But health problems "that make travelling difficult" for Andersson mean he will be replaced by his longtime collaborator and producer Johan Carlsson.
The Swedish filmmaker's latest feature, About Endlessness, received its world premiere at last year's Venice Film Festival, which awarded him the Silver Lion for best director.
His comedy-drama Songs From The Second Floor shared the jury prize (with Samira Makhmalbaf's Blackboards) at Cannes in 2000 and his fantasy comedy A Pigeon Sat on a Branch Reflecting on Existence won Venice's Golden Lion in 2014.