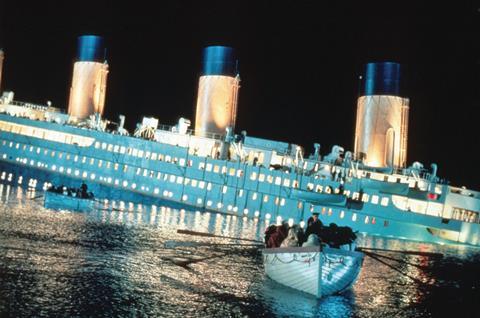 Russell Carpenter, Russell Boyd, Alan Caso, and Stephen Lighthill will receive American Society Of Cinematographers (ASC) honours at the annual ASC awards on February 17, 2018.
Carpenter is known for his ground-breaking work on James Cameron's iconic film Titanic and began his career shooting documentaries and educational films. His credits include The Lawnmower Man, Hard Target, True Lies, and Charlie's Angels. He is currently shooting the Disney film Nicole, with director Marc Lawrence before moving on to the Avatar sequels for Cameron.
Boyd is an Oscar winner for his compelling visuals on Peter Weir's Master And Commander: The Far Side Of The World. Boyd and Weir have collaborated on Picnic At Hanging Rock, The Last Wave, Gallipoli, The Year Of Living Dangerously, and The Way Back.

Caso's cinematographic contributions have made an impact on television with The Good Old Boys, Tour Of Duty, Blackout Effect, Widows, Running Mates, Master Spy: The Robert Hanssen Story, Blackbeard, Big Love, Dexter, The Americans (pilot), and Hawaii Five-O. He is currently directing photography on the TV series For the People for ABC, and recently shot the upcoming pilot for NBC's Reverie.
Lighthill started his career shooting network news and documentaries, Gimme Shelter, and CBS's 60 Minutes, Boffo! Tinseltown's Bombs And Blockbusters, and The Alzheimer's Project: Caregivers. Lighthill's credits include PBS' Over-Under Sideways-Down, Hot Summer Winds, Shimmer, HBO's Vietnam War Story, Earth 2 for NBC, and Nash Bridges. Lighthill is currently the senior filmmaker in residence: cinematography at the American Film Institute (AFI) Conservatory.
"These artists have accomplished a compelling array of visuals throughout their careers, reaching levels of excellence that inspire cinematographers around the world," ASC president Kees van Oostrum said. "Not only have they excelled in the art and craft of cinematography but demonstrated leadership and mentorship in their daily work on and off the set."