BBC drama boss Wenger orders over 25 hours of drama.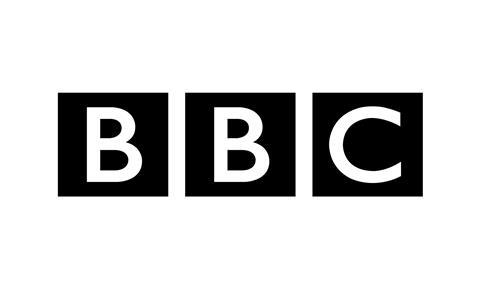 Russell T Davies, Stephen Poliakoff and Call the Midwife creator Heidi Thomas have penned dramas for Piers Wenger's inaugural slate, reports Broadcast.
The BBC drama boss unveiled over 25 hours of new drama commissions across BBC1 and BBC2 at an event co-hosted by director general Tony Hall.
The nine series, seven for BBC1, one for BBC2 and one for BBC3, join recently announced Wenger commissions including Kudos' Gunpowder and The Forge's Carey Mulligan-fronted crime drama Collateral.
BBC1
Doctor Who writer Davies has written A Very English Scandal, a 3 x 60-minute series directed by Stephen Frears.
Based on the book A Very English Scandal: Sex, Lies and a Murder Plot at the Heart of the Establishment by John Preston, it follows the true story of Liberal party leader Jeremy Thorpe's conspiracy to kill his ex-lover Norman Scott.
Commissioned by Wenger and BBC director of content Moore, it will be produced by Blueprint Pictures and executive produced by Dominic Treadwell-Collins, Graham Broadbent and Pete Czernin and BBC's senior commissioning editor, England, Lucy Richer.
Humans' writer Joe Barton has created Giri/Haji (Duty/Shame), an eight-part crime drama set in Tokyo and London.
The series, produced by Jane Featherstone's indie Sister Pictures, follows Japanese protagonist Kenzo as he comes to terms with his wayward brother's life in London.
The thriller, exec produced by Featherstone, Barton and Chris Fry, is the latest British series to be co-produced for Netflix, which has global rights for the show.
Black Narcissus is a 3 x 60-minute adaptation of Rumer Godden's book.
Penned by Apple Tree Yard writer Amanda Coe, the series is a tale of sexual repression and forbidden love set in 1930s Nepal.
It will be produced by DNA Films, produced by Tom Winchester and executive produced by Andrew Macdonald, Lucy Richer.
Victoria producer Mammoth Screen is adapting H. G. Wells' novel The War of the Worlds as a 3 x 60-minute series written by Doctor Who writer Peter Harness.
The series, the first time that the classic has been adapted for British television, will start filming in early 2018.
Colin Callender's Playground is producing a 3 x 60-minute adaptation of Little Women, penned by Heidi Thomas.
The series, which is a co-production with US network PBS Masterpiece, will be directed by My Mad Fat Diary and Thirteen director Vanessa Caswill. It is exec produced by Thomas, Callender, Richer, Sophie Gardiner and Rebecca Eaton.
Come Home is a 3 x 60-minute drama filmed in Northern Ireland from Ordinary Lies writer Danny Brocklehurst.
It follows the story of Marie and the family she walks out on, exploring the realities of parenthood and marriage.
It will be produced by Happy Valley indie Red Production Company and executive produced by Nicola Shindler.
Finally, for BBC1, Neal Street is making 6 x 60-minute contemporary thriller Informer. The show, written by new writers Rory Haines and Sohrab Noshirvani, follows a young, second generation Pakistani man from East London who is coerced by counter-terrorism police to go undercover in his community.
It is executive produced by Neal Street's Nicholas Brown and the BBC's Elizabeth Kilgarriff.
BBC2
Stephen Poliakoff's semi-autobiographical Summer of Rockets is a 6 x 60-minute series produced by Little Island Productions.
Set in 1957 in a world where Britain is about to test its first hydrogen bomb, the Soviets have beaten the Americans to successfully send a satellite into space and rock and roll is emerging in the background.
Commissioned by Wenger and BBC2 controller Patrick Holland, the series is exec produced by Richer and Helen Flint.
BBC3
Wenger has also ordered 8 x 10-minute Overshadowed, written by TV newcomer Eva O'Connor.
The short-form series is an adaptation of her stage play, about Imo, an anorexic girl whose life spirals out of control. It is co-written by Hildegard Ryan, and will be produced by Kay Mellor's Rollem Productions.
The commissions come after Wenger revealed that he is streamlining the BBC's development process and has restructured his commissioning team.
Wenger said: "Only by thinking outside the usual parameters will we discover the next generation of standout shows. It's all about the idea - not the box we put it in.
"We know that the biggest risks deliver the biggest hits and in a landscape which is so fast changing, ideas need to be well ahead of the curve. I also want a strong streak of Britishness to run through the centre of everything we do."
Read more:
Piers Wenger streamlines BBC drama