EXCLUSIVE: Universal/KLB to release in French cinemas in winter 2017-2018.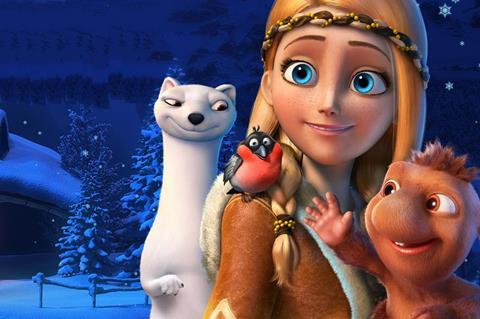 Russian animation studio Wizart has signed a deal with Universal Pictures Video France (UPVF) and KLB for a wide release of The Snow Queen 3: Fire And Ice in French-speaking territories.
The animation comedy is set to be released in French cinemas in winter 2017/18 and will also be distributed in the principalities of Andorra and Monaco, the French-speaking territories of Belgium, Switzerland and Luxembourg as well as French-speaking Africa.
UPVF and KLB had previously released the first two films in the Snow Queen franchise in the French home video market.
The Snow Queen 3 – which will have a market screening at the EFM on Saturday – opened in Russia for Universal Pictures at the end of December and had taken over $4.9m gross box office in the first five weeks of release.