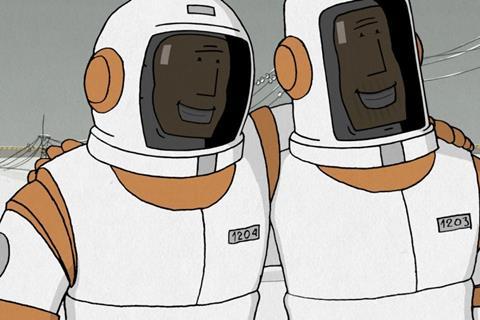 More than 370 directors, producers, screenwriters and animators from the Russian animation world have come together to issue an open letter condemning Russia's invasion of Ukraine.
The letter, which was published in the independent Russian daily newspaper Novaya Gazeta, declared "the animation community in Ukraine and Russia is one and indivisible: we have been working together, watching each other's films for many years. The art of animation is also the art which helps people to feel human. Not to kill, not to destroy. To connect.
"And today our children and brothers are sent to kill those with whom until recently they played in the same yard and watched the same cartoons, without distinguishing whether they were Russian or Ukrainian."
The letter noted "Animation - and art in general - has always been imbued with an anti-war spirit. We believe that today's hostilities are directed not just against our Ukrainian friends and colleagues, but against all human beings, humanity and man in general. " It concluded by saying there was "no justification for bombing and killing!"
The list of signatories include the legendary 101-year-old Soviet and Russian animator Leonid Shvartsman, known to international audiences for animating the iconic Russian character Cheburashka, 80-year-old director Youry Norstein who was behind such classic animated shorts as The Fox And The Hare and Hedgehog In The Fog, as well as fellow octogenarians Andrey Krzhanovsky (Shar – The Ball) and Garry Bardin (Choo-Choo), director Konstantin Bronzit, twice nominated for an Oscar for his shorts Lavatory Lovestory and We Can't Live Without Cosmos, screenwriter Mikhail Lipskerov (The Wolf And The Calf), and director Mariya Muat (Metel).