Proposed change would see levy rise from $62 to $88,000.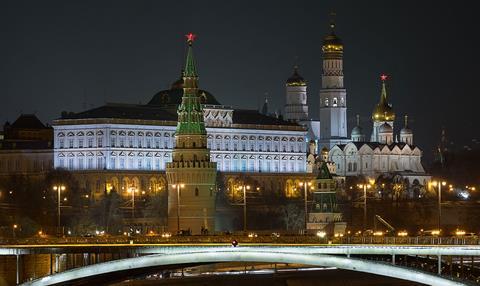 Independent Russian distributors have reacted with alarm to proposals by the Russian Ministry of Culture that they should pay a $88,000 (5m roubles) levy for release certificates.
Every non-Russian film showing in cinemas would be subject to this levy, which could potentially be introduced over the summer, and local indie distributors are claiming it could put them out of business. The five-million rouble charge represents a massive increase on the current charge for certification, which is $62 (3,500 roubles).
"The levy used to be a nominal fee but $80,000 or $90,000 for us is potentially devastating," Jamie Susser, head of acquisitions at Volga Film, told Screen. "That is often the total MG we are paying for a film."
Her sentiments are echoed by Nadezda Motina, head of acquisitions and distribution at Capella Film, which has released recent titles including Lion, and Anatoly Sergeev, head of acquisitions at Kinologistika. "It will limit our opportunities to work with European and Asian titles, and to present the latest titles from the biggest festivals in the Russian market," said Motina.
It promises to be a slow Cannes for these distributors. Either they won't buy films at all or they will have to persuade sales agents to accept vastly reduced prices for their movies. "I just don't see how I can acquire films," said Susser. Volga's recent acquisitions include Son Of Bigfoot, Paddington 2 and Woody Allen's Wonder Wheel.
The independent Russian distributors are trying to enlist the support of Unifrance, IFTA and other prominent film organisations as they lobby against the proposed new measure. "We are trying to get the international community on board to support us," said one buyer. The distributors are also trying to persuade the Ministry of Culture to lift or reduce the levy on films that receive limited screenings.
If the increased levy is introduced, the distributors predict choices for Russian cinemagoers will be severely curtailed, with fewer independent and arthouse films from abroad released. Roughly 85% of Russia's box office comes from blockbusters titles whose distributors can easily afford the new surcharge. It's the indies who will suffer. "It will be like a mosquito bite for the elephant," Sergeev commented of the very minor inconvenience the levy will cause the studios.
Katya Mtsitouridze, chief executive of Russian film promotion agency Roskino, said in a statement to Screen: "Restrictions, even if they mean well and are intended as protectionist measures for the national cinema, cannot be successful because any restrictions inherently have a negative impact.
"Incentives are the only way to help the [local] industry. Internationally, Russian films grossed 100% more in 2016 than in 2015 - the result of painstaking efforts to promote our projects. Such efforts are much more effective than filtering out foreign productions.
"The initiative by the Ministry of Culture to increase the state duty on imported releases is pernicious insofar as it limits the viewers' access to quality filmmaking, and the brunt of it will be borne by low-budget indies, whether made in Russia, America or Europe."