The merger between Cinema Park and Formula Kino could be in the range of $200-250m, according to sources.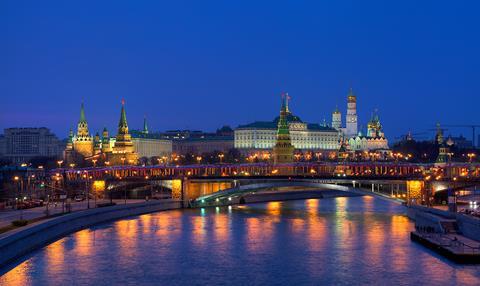 Cinema Park and Formula Kino, Russia's leading cinema chains, plan to close their recently announced merger at the beginning of next month, according to sources close to the companies and the Russian Government.
According to Nevafilm Research, a Russian research company in the film market, the deal will result in the establishment of Russia's largest cinema chain, taking into account that both companies are among the leading Russian players in terms of cinemas, accounting for about 14% of the overall number of sites in the country.
Cinema Park is currently owned by Said Kerimov, a son of Russian billionaire Souleyman Kerimov. In 2014 Kerimov acquired the company from Vladimir Potanin, another Russian billionaire, for about $300m.
In the case of Formula Kino, about 75% of the company is owned by A1, the investment unit of Russian financial conglomerate Alfa Group, while the remaining 25% is owned by Vladimir Zakharov, one of the founders of the chain.
Negotiations over the deal began in the middle of last year, while a principal agreement between the sides was reached several weeks ago.
According to Goarik Kotanjyan, general director of Cinema Park, the company will acquire a 100% stake in Formula Kino, after which the chains will be merged into a single operating company.
Financial details of the deal are not disclosed. However, according to some sources in Cinema Park, the deal may be in the range of $200-250m.
Both chains will continue to operate under the same brands, while their rebranding will be postponed for an indefinite period of time. Goarik Kotanjyan will be re-appointed as general director of the combined chain.
According to Cinema Park, the deal will allow the companies to significantly optimise costs and will create a good synergy, taking into account Cinema Park's strong positions in the vast Russian province and high presence of Formula Kino in St. Petersburg and Moscow, Russia's largest cities.
At the same time, according to Cinema Park, the company plans to further increase its market share, which is expected to take place through the opening of new cinemas and other acquisitions.
According to data from Nevafilm Research, Russia currently has 1205 cinemas with 4019 screens.
Cinema Park is Russia's leading cinema chain in terms of the number of screens, while Formula Kino ranks the second.
According to the State Fund of Cinema, total ticket sales in Russian cinemas came to 43.4 billion rubles ($628m) in 2015.