Some 18 new Russian films will be presented today [May 20].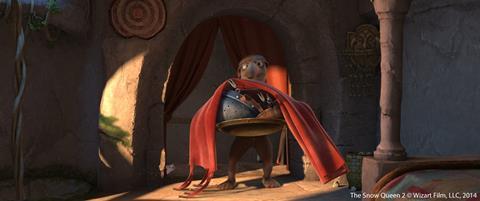 The Russian Cinema Fund, with support from the Russian Ministry of Culture, will be presenting 18 new Russian films today at 6 pm at Auditorium K in the Palais.
The presentation will highlight animation projects at various stages of production, completed features of all genres and a handful of works in progress.
The films being presented include hot selling animation sequel The Snow Queen 2 produced by Melnitsa Animation which also presents another 3D animation Sheep and Wolves;
large-scale action film 22 Minutes;
football drama The Big Game;
restaurant comedy The Kitchen In Paris;
19th century-set melodrama Two Women sold by Rezo Films;
and the English-language horror-thriller Bathory.