Russia's National Film Foundation Gosfilmofond is planning an alternative international film festival to be staged in Nice during next year's Cannes Film Festival.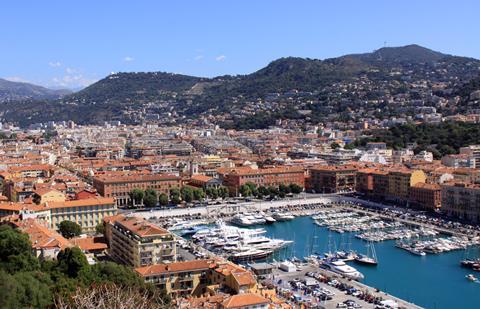 Speaking to Russian daily newspaper Izvestiya, Gosfilmofond's general director Nikolay Borodachev said that the new event - tentatively called Alternativa – would show films that had been turned down by the programmers from Cannes, Berlin and Venice.
A particular focus would be placed on films by directors from the BRICS countries (Brazil, Russia, India, China and South Africa), he said.
"It will be an international festival with an international jury, and present awards. We will invite leading film critics. We have all of the possibilities to do this," he said, pointing out that this festival would attract journalists attending the nearby Cannes festival as well as cinema-goers from Nice.
"The distance from Cannes to Nice is small and all journalists, of course, will come to [see] these films to understand why they weren't taken by the Cannes festival".
Borodachev explained that the idea for an alternative festival parallel to Cannes had come to him during this year's Locarno Film Festival when Gosfilmofond experimented with the idea of an alternative festival format after Locarno's programmers decided not to select Andrey Kondrashov's documentary Crimea. Way Back Home or Aida Schlaepfer's Noun.
Kondrashov's controversial film about Russia's annexation of the Crimean peninsula and Schlaepfer's short documentary about the suffering of Christian Iraqis forced to leave their homes in northern Iraq were both screened during the festival at the Il Rivellino art gallery in Locarno's old quarter.
Gosfilmofond had in fact staged another parallel event a year previously in Locarno – in Ascona's Otello cinema – when it presented films from the Foundation's archives and dedicated an afternoon to recent work by Peter Greenaway with the director in attendance.
The week-long programme of The Treasures of the Films of Russia had been organised in cooperation with the Il Rivellino art gallery.
Moreover, the state institution has experience of staging a festival in Nice as it has just wrapped the third edition of the Festival du cinéma russe on the Cote d'Azur.
The festival featured the French avant-premiere of Alexander Sokurov's Francofonia as well as a number of Soviet classics and new films marking the 70th anniversary of the country's victory over the Nazis in 1945.