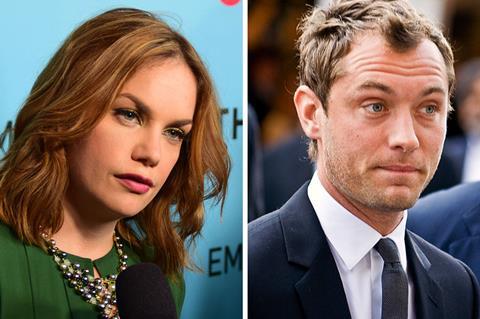 Ruth Wilson will lead the cast of Harry Wootliff's UK drama True Things About Me, which Wilson is also producing alongside Jude Law, The Bureau and BBC Films.
The project is an adaptation of Deborah Kay Davies' book of the same name, which chronicles a young woman living on the fringes of society who becomes intoxicated by a stranger who overwhelms her quiet life.
Wilson, Law and Ben Jackson (Law's producing partner through their banner Riff Raff UK) optioned the novel for Wilson to star. The pair also attached Tristan Goligher who is producing for London-based The Bureau. Law will not appear in the film.
Wootliff has been brought on to write the screenplay and direct. Molly Davies wrote two previous iterations of the script.
Wootliff's debut feature, Only You, starred Laia Costa and Josh O'Connor and premiered at the BFI London Film Festival last year. It was also produced by The Bureau and will be released in the UK by Curzon in July.
BBC Films has backed development of True Things About Me and is also providing production finance.
The Bureau Sales is handling international rights to the project which is set for an early 2020 shoot.
On the production side, The Bureau is also partnering with BBC Films on Lanny, which will star and be produced by Rachel Weisz.