12 international projects to presented at event in Paris this June.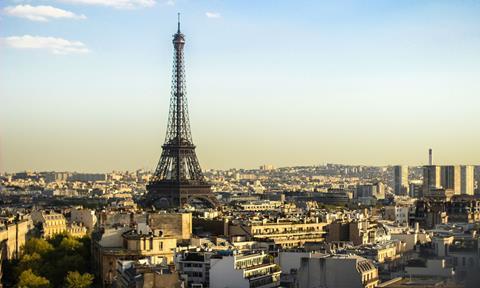 Ryota Nakano, Sharon Bar-Ziv and Mauro Mueller will be among the directors presenting projects at the fourth edition of the Paris Co-production Village in June, aimed at connecting international filmmakers with French partners.
Organised by the team behind the Les Arcs European Film Festival this year's village runs June 20-22. It takes place within the framework of the Champs Elysées Film Festival's industry week which also includes US in Progress showcase.
Swiss-born New York-based director Mauro Mueller is bringing Fingerplay about a jaded middle-aged woman whose life is given fresh meaning after a mentally-challenged young man enters her life.
Israeli film-maker Sharon Bar-Ziv's will present Love Your Neighbor about a single mother who finds herself at odds with her Jewish-Orthodox neighbours who want to take-over her flat.
It is Bar-Ziv's second film after her well-received debut Room 514 about a young female soldier who puts her army career on the line when she tries to get justice for a Palestinian family.
Ryota's The Asadas is attending as the winner of the Paris Co-production Village Award – a reciprocal award run with the Hong Kong Asia Film Financing Forum – covering $4,800 (€4,480) towards a filmmaker's costs to attend the Paris event.
TAIWAN FOCUS
This year's territory focus is Taiwan in partnership with Taipei Film Commission.
It will include a conference on French-Taiwanese co-productions using The Road To Mandalay, Love Wall and Lucy as case studies.
Three Taiwanese projects will also be presented in the market including Show Chen Lee's A Chinese In The Trenches, her second film after Shanghai-Belleville capturing the lives of the Chinese diaspora in Paris.
CANNES CINEFONDATION
In addition, the six current residents of Cannes Cinéfondation residence programme will also present their projects.
PARIS CO-PRODUCTION PROJECTS
Amparo
Dir: Simón Mesa Soto
Evidencia Films (Colombia) and Momento Film (Sweden)
Anatomy Of Time
Dir: Jakrawal Nilthamrong
Diversion (Thailand)
The Asadas
Dir: Ryota Nakano
Bridgehead Inc. (Japan)
Corpus Christi
Dir: Jan Komasa
Aurum Films (Poland)
Fingerplay
Dir: Mauro Mueller
Contrast Film (Switzerland)
Heaven is dark
Dir: Luke Seomore and Joseph Bull
Third Films (UK)
Love Your Neighbor
Dir: Sharon Bar-Ziv
Transfax Films (Israel)
Neuros
Dir: Guilherme Coelho
Bubbles Project and Matizar Filmes (Brazil)
Sounds Of Animals Fighting
Dir Sibs Shongwe-La Mer
Fireworks Media (South Africa)
TAIWAN FOCUS
A Chinese In The Trenches
Dir: Show Chen Lee
International Entertainment Co. (Taiwan)
Loma - Our home
Dir: Hui-Chen Huang
Hummingbrid Productions (Taiwan)
Raining Roses
Dir: Rina Tsou
Eric Xie (Taiwan)
CINEFONDATION PROJECTS
Aria, Myrsini Aristidou (Cyprus)
The Empty House, Rati Tsiteladze (Georgia)
Memory House, João Paulo Miranda Maria (Brazil)
Sole, Carlo Sironi (Italia)
Under the Sun, Qiu Yang (China)
The Unwanted, Anwar Boulifa (UK)